Instrumental Tutors
Hourly rates
We are looking for committed and energetic teachers who are passionate about delivering high quality education to children, young people, and adults.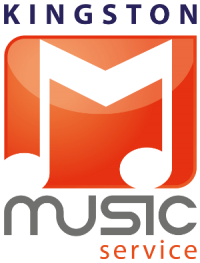 Employer
Kingston Music Service
Closing Date
26th June 2017
Kingston Music Service are recruiting for September 2017
Experience of working with primary and secondary aged children is desirable and teachers will be expected to be qualified to a minimum of Music Diploma.  You must be able to teach up to Grade 8 standard and have experience of guiding pupils through graded exams.  Knowledge and experience of the Wider Opportunities Scheme is also desirable.
Hours are part-time and variable and can be agreed between KMS and the applicant.  For these posts you must be able to commit to working for 30 weeks of the year during school hours and for some at our evening and weekend music centres.
We are currently looking for the following to add to our panel of tutors for September 2017: 
Vocal Tutor
Violin Tutor
Cello Tutor
Woodwind Tutor (clarinet/sax)
Piano Tutor
French Horn Tutor
Hourly rates of pay are currently between £22.47 – £25.31 for individual/small group tuition, £26.53- £29.81 for large group tuition, and £28.42 – £32.00 for whole class teaching (depending on qualifications and experience). Teachers are salaried and receive their 30 weeks' pay divided into 12 equal monthly instalments.  Other benefits include being able to join the Teachers' Pension Scheme and being paid for whole class lesson planning, writing reports, and attending inset days.
Due to this post having access to children and/or vulnerable adults, candidates will be required to undertake a Criminal Record Check. The possession of a criminal record will not necessarily prevent an applicant from obtaining this post, as all cases are judged individually according to the nature of the role and information provided.
This Job Vacancy has Closed
Browse all available jobs or sign up to receive job updates straight to your inbox.