Spring Summit 2017
'To strengthen – to make someone or something stronger or more effective'
Please find PDF versions of PowerPoint presentations below available for download.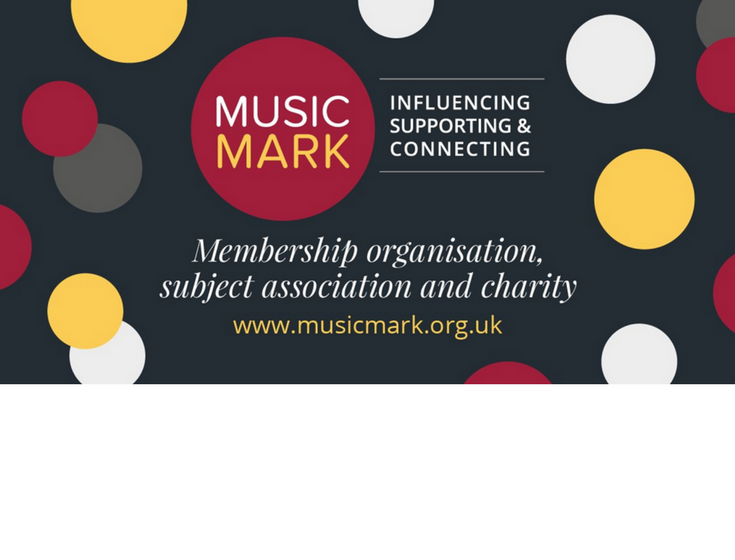 Strengthening Relationships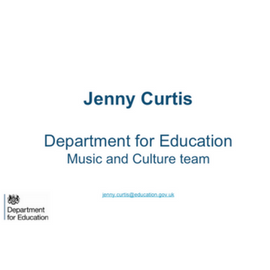 Department for Education
Jenny Curtis
Social mobility is a key focus for the current government through to 2020.  What does this mean in the context of funding expectation and aspirations of Music Education Hubs?
Download full page presentation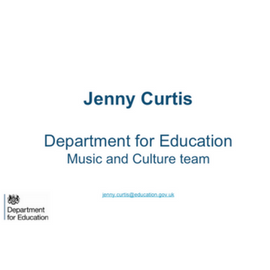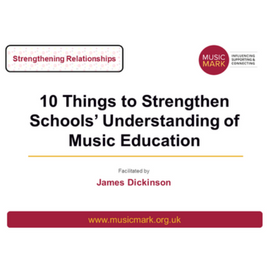 10 Thing to Strengthen Schools' Understanding of Music Education
Facilitated by James Dickinson
An opportunity to share insights and expertise gathered from across the membership.  A framed hour with presentations from members alongside on the day contributions from the floor.
Download full page presentation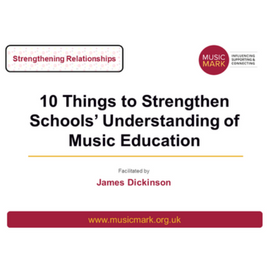 Strengthening Organisations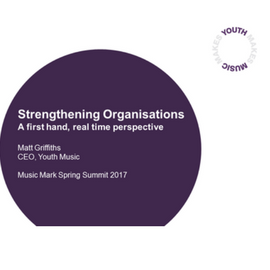 A first hand, real time perspective
Matt Griffiths
An external example of a strategic lead organisation that has undergone significant and   positive change to strengthen its future.
Download full page presentation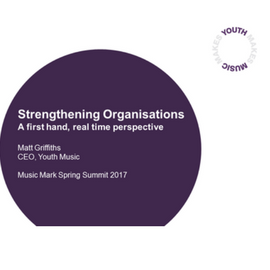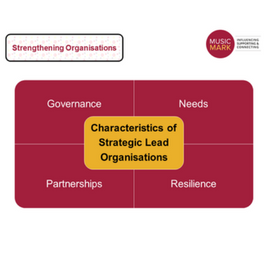 Characteristics of Strategic Lead Organisations
Carolyn Baxendale, Ciaran O'Donnell, Peter Smalley & Stephen Wild
Case Study to share thinking, policy and practice
Governance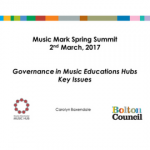 Download full page presentation
Understanding Needs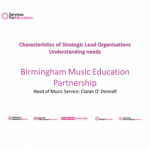 Download full page presentation
Partnerships

Download full page presentation
Resilience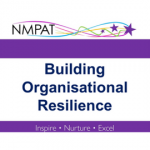 Download full page presentation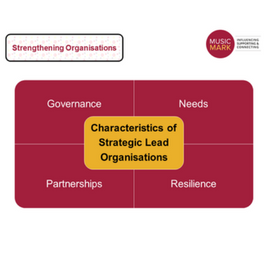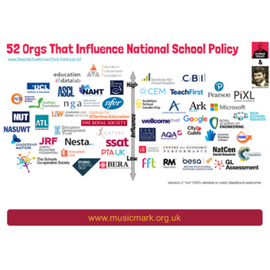 Strengthening our support offer to members & practical next steps