Working Together to Move the Needle of Five West Midlands Music Education Hubs
Interviews with members of the Solihull Music Service team explaining their personal journeys in to inclusive music education. Produced by Anita Holford.
Solihull Music Education Hub (MEH) is part of the MAC MEH Strategy Group – five hubs who meet monthly, to support and challenge each other to move the needle on inclusion in their organisations and partnerships. The group is facilitated by Holly Radford, who leads 'MAC Makes Music', part of Midlands Arts Centre, and one of the founders of Youth Music's Alliance for a Musically Inclusive England. The work is funded by Youth Music.
This case study was produced by writer, reseacher and musical inclusion specialist, Anita Holford. It contains interviews with Solihull Music's Head of Service, Toby Smith, Assistant Head and Inclusion Lead, Claire Batty and three of their Music Teachers: Richard Russell, Laura Carter and Paula Ewer. They each share their experiences of working with young people in various different settings, the challenges they've faced and the paths they've taken to begin to embed inclusion in to everything they do.
If you're interested in developing your teaching practice or learning about how music making can be beneficial to young people of all abilities, this research is a fantastic place to start.
You can access it as three individual blog posts under 'Solihull Case Study' on our website, or download the full document there too.
Next Step
About the Provider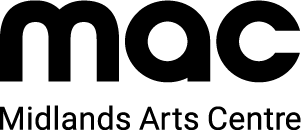 MAC is a strategic partner of Youth Music working towards creating a musically inclusive England, where every child can access music-making opportunities, regardless of their circumstances through the MAC Makes Music programme.