Webinar Recording: #CanDoMusic Discusses the Model Music Curriculum

On 26th April 2021, the partners leading the #CanDoMusic campaign hosted a free online session for primary and secondary music teachers to discuss the new Model Music Curriculum.
With contributions from teachers, head teachers and other music educators associated with the ISM, MTA and Music Mark, the webinar focusses on the content within the MMC and how it can sit alongside and enhance your existing curriculum plan.
Speakers include:
Bridget Whyte
Carolyn Baxendale
Jimmy Rotheram
Catherine Barker
Simon Toyne
Steven Berryman
Kevin Rogers
Next Step
Download the presentation slides and supporting materials below.
Visit www.candomusic.org for a bank of practical resources to support school and instrumental music teachers, to ensure that together we #CanDoMusic.
About the Provider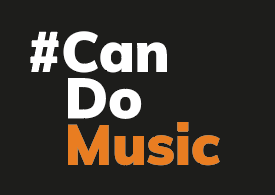 Following the outbreak of the pandemic in 2020, three music education partners (ISM, MTA & Music Mark) came together to form the #CanDoMusic campaign. This campaign was created to support school and instrumental music teachers and signpost them to practical resources so that children and teachers #CanDoMusic in school.