Junior Trinity offers the opportunity to study for an A Level in Music Technology as part of its Saturday programme for students in Year 10 or higher who can read music fluently and have some basic keyboard skills.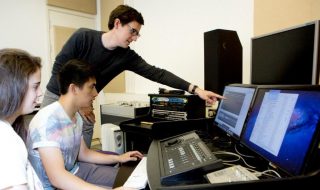 We have put together a guide to help you stage a flashmob event – an impromptu quick-fire musical gathering in a public space.
Every school has one or two! What do you call yours? Techies, stage crew, gofers, lamp-boys, scene shifters?