Twinkl Tunes: Virtual Piano Game
Interactive piano game to help with teaching piano. A useful resource for primary school teachers.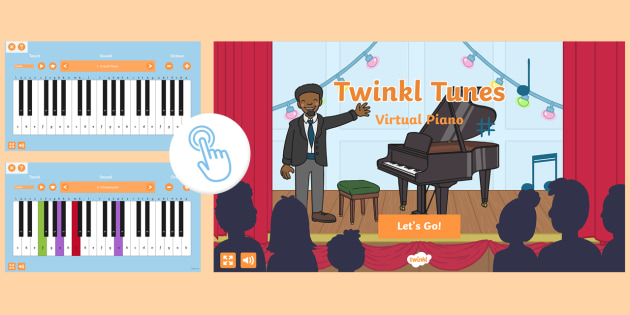 Use this interactive piano activity to teach piano without a piano.
This interactive game gives children the opportunity to learn, compose and perform traditional tunes on a virtual piano. Children can listen to the tune and see the notes appear on the interactive piano keyboard to learn how to play them.
Children who already play the piano will enjoy composing their own tunes and performing them. This is a great way to bring music into the classroom without the need for expensive musical instruments. Why not use this as a group task to learn some notes and create a simple composition?
Next Step
About the Provider