Timeline: A history of Black classical musicians in Britain
One of the missions of plainsightSOUND is to rediscover and highlight the long history of contributions that people of African descent have made to classical music performance and study in Britain. This timeline details just a few of those figures.
Visit plainsightSOUND for more resources, including books, recordings, and websites.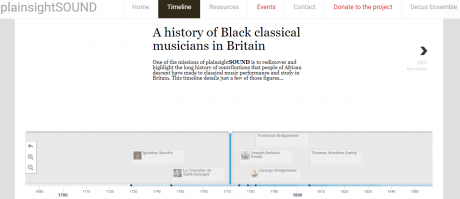 About the Provider
plainsightSOUND is a music research project, aimed at rediscovering colonial and postcolonial voices in British classical music. Focusing on the stories of classical musicians in Britain of African and Caribbean descent, including those from former British colonies, the project will explore their lives as well as their musical activity in Britain before 1970.