The plainsightSOUND Database
The database is a music list of over 400 (and growing) pieces of music written and recorded by composers and performers of Black African descent who were active before 1970. The focus is on music written in European classical/art music styles and related or hybrid genres. If you know any composers or pieces that are missing from this lists and would like to help complete the project, suggestions can be submitted for consideration here.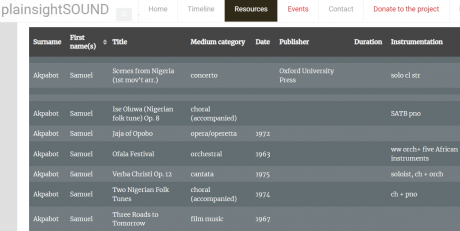 Next Step
About the Provider
plainsightSOUND is a music research project, aimed at rediscovering colonial and postcolonial voices in British classical music. Focusing on the stories of classical musicians in Britain of African and Caribbean descent, including those from former British colonies, the project will explore their lives as well as their musical activity in Britain before 1970.