The Contemporary Music Course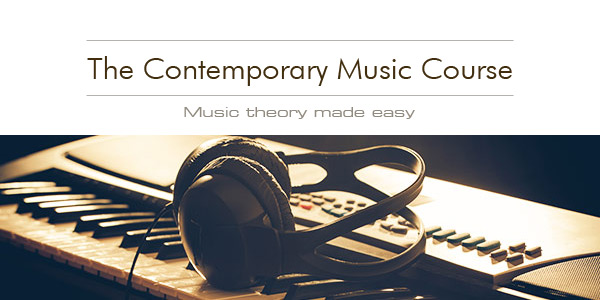 The Contemporary Music Course is all about music literacy and the craft of reading and writing music.
The two hundred video lessons contain just one or two points for a teacher to expand upon and cover from the beginning of music theory to advanced arranging. The lessons are self-marking and multi-level so may be teacher-directed or student-directed and the worksheets have answers provided. Students can replay the videos and catch up or move ahead at home on their phones, iPads or PCs.
This review is from Barry Walmsley, retired vice-president of the Music Teachers association of NSW, Australia and Director of Music at The King's School, Sydney. "From the opening introduction, the presenter makes the whole process sound incredibly easy. The beauty of such a delivery is that students can view the instruction video time and time again, replaying concepts that need greater consolidation. Own pace tuition is a real bonus for students.

It is multi-level and sequential, easy to navigate and visually appealing. This is a great resource for any studio teacher or classroom teacher. It will add a dynamic element to your teaching and ensure students are highly engaged with what for many can be otherwise very dry. It is a resource I would highly recommend." Barry Walmsley.
The 'About' section shows how it supports the Secondary School Music Curriculum of England.
After login, you are taken to 'The Course' page where you scroll down, select a module then a lesson and play. Worksheets may be accessed through hyperlinks below the video frame of the lesson to which they apply. That's all there is to it! The resource streams live so you will always have the latest additions.
It works well in 'flipped' and 'multi-level' classrooms and students can also study independently.
Next Step
You may subscribe to a Free Trial but if the activation link may go to your spam folder. If you can't find the link please contact me and I will get you access.
Worksheets with answers provided so teachers whose speciality is other than music can teach the subject. Small and low decile schools are welcome to a Lifetime subscription free of charge so please let me know if your school is in this category. The eye and the ear are always working together so students with literacy problems learn more easily.
A single annual payment of NZ99.95 (GBP fifty) serves all your teachers and students. Purchase is through the website (using PayPal) or you can request an invoice for your school.
Two urls of example lessons are below. The first is 'adding pitch to rhythm' when learning to read. The second is the first 'voicing the brass' lesson for senior students.
About the Provider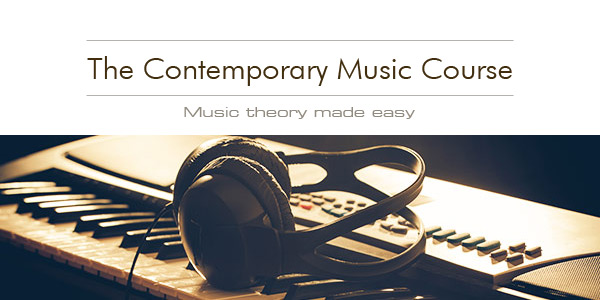 I am a film composer and teacher based in New Zealand and educated in Los Angeles. I wrote and present The Contemporary Music Course.