State of the Nation 2016: Social Mobility in Great Britain
The Social Mobility and Child Poverty Commission publishes its fourth annual report – "The State of the Nation" – which warns Britain has a "deep social mobility problem which is getting worse for an entire generation of young people".
This report assesses the progress that Great Britain has made towards improving social mobility.
Next Step
About the Provider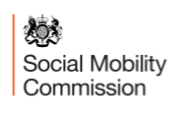 The Social Mobility Commission is an advisory non-departmental public body established under the Life Chances Act 2010 as modified by the Welfare Reform and Work Act 2016. It has a duty to assess progress in improving social mobility in the UK and to promote social mobility in England. It consists of up to ten commissioners, supported by a small secretariat.