South Downs Songbook
A free, digital resource pack for students and teachers to support song or instrumental composing, including interviews, composer advice, 'how to' guides and sound samples.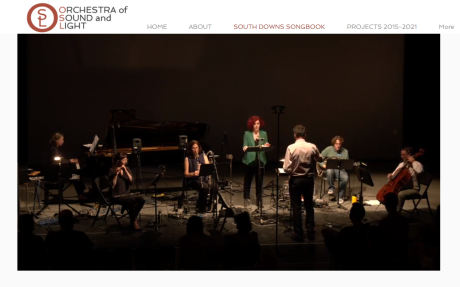 The South Downs Songbook was a 2022 Arts Council England funded project, led by Professor Ed Hughes (University of Sussex) commissioning four professional composers to each compose a work, with its inspiration as the South Downs National Park. Workshops were then delivered in schools and colleges in Sussex to support students from Key Stage 3 to sixth form to compose their own songs or instrumental pieces. Duncan Mackrill was the Education Consultant and created a free, digital resource pack for students and teachers to support them in their instrumental or song composing.
The pack provides resources for the common challenges young composers of secondary school age can encounter such as:
Getting started
Structuring, developing and finishing a composition
Getting 'unstuck' as a composer
It also includes interviews with the composers, composer advice, student and teacher guides and sound samples that can be dropped into a Digital Audio Work Station (DAW). They are compiled into a library of mp3 and WAV files suitable for use in a sequencer, offering a way into the songbook for those wanting to mix technology with instruments, or compose using on a DAW. The samples include a mix of tuned and unpitched sounds such as rivers and streams, wind through leaves and birdsong, and a number of samples were collected from different locations on the South Downs.
Recordings of the four commissioned pieces are also available on the website.
Next Step
About the Provider

The vision of Orchestra of Sound and Light is to share the excitement of live music-making and composing through participatory projects ranging from primary schools to major festival commissions.