SongLibrary – new songs and teaching resources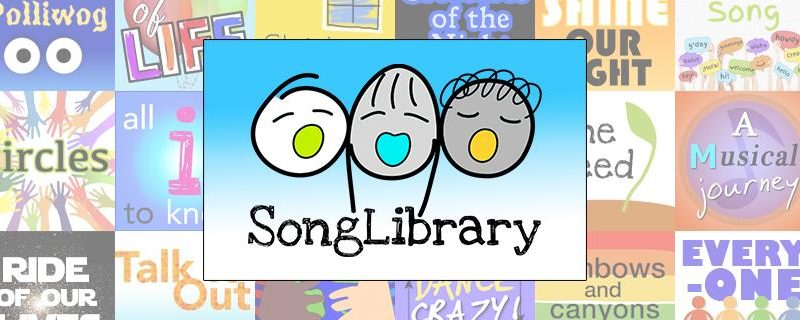 The SongLibrary is an on-line collection of songs written for primary school choirs and the classroom. They are age-appropriate, well crafted and fun to sing – with a strong educational focus. Mostly in pop, rock and 'world music' styles they offer children an engaging introduction to group singing.
These songs have been performed by tens of thousands of children around the world – in schools, competitions and concerts. You'll find all the resources you need to teach and perform each of these songs – ready to download instantly.
Each download includes:
a vocal recording
professional backing track
piano/vocal score with guitar chords
lyric sheet
teaching notes
Some songs also include additional materials such as lead sheets and arrangements for school orchestras and bands – with full scores and parts also available to download.
The recordings and backing tracks are in mp3 format and can be played from your mp3 player or burnt to a CD. Sheet music and lyrics are in PDF format, ready for you to print.
Details of each song such as lyrics, musical range and style, subject matter and number of parts, can be viewed on the website. You can also listen to an audio sample of each song, download the lyrics and preview the piano/vocal score.
Next Step
Download a song for free, with all resources included, and give the SongLibrary a try.
About the Provider