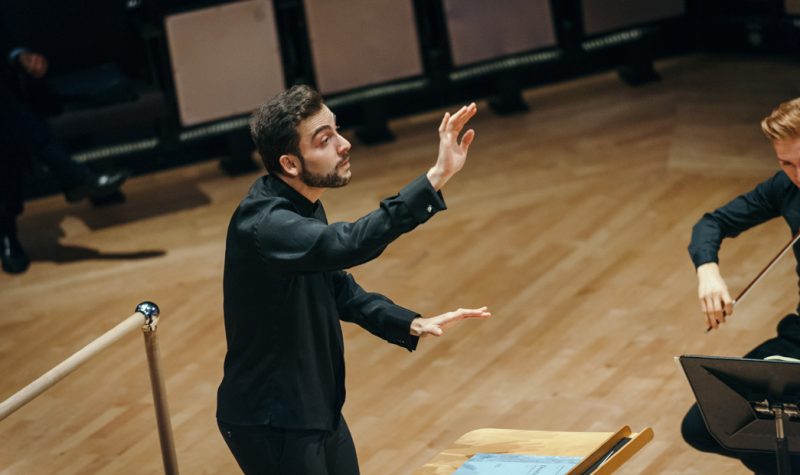 The Royal Northern College of Music (RNCM) has announced its annual conducting course aimed at those working in music education, or training to do so.
Led by RNCM tutor Mark Heron, this course provides participants with hands-on practical experience in a variety of genres. Thanks to partnerships with the Hallé Youth Orchestra and Derby and Derbyshire Music Partnership, the practical work takes place in front of young musicians of the same age group as they encounter in their work.
Participants develop their technical and artistic skills over three workshops (October, January and February) with an e-learning component between the practical sessions.
Mark Heron, says: 'At the RNCM we are very proud of our conducting courses, both for full-time students and the various short courses that we run. I'm very conscious of the outstanding work done by music educators throughout the UK, and we're delighted to be able to continue this new course which focuses specifically on the skills needed to work with young musicians. Working with highly motivated music educators is a joy, and the 'vibe' amongst the participants is always excellent.'
From one of last year's participants: 'This was the single most useful piece of training I have ever had – and I've had a lot of training!'.
Next Step
Full course details and application packs are available online
About the Provider
The Royal Northern College of Music is one of the leading conservatoires in the world, located in Manchester, England. It is one of four conservatoires associated with the Associated Board of the Royal Schools of Music.