RNCM Short Course for Choral Conductors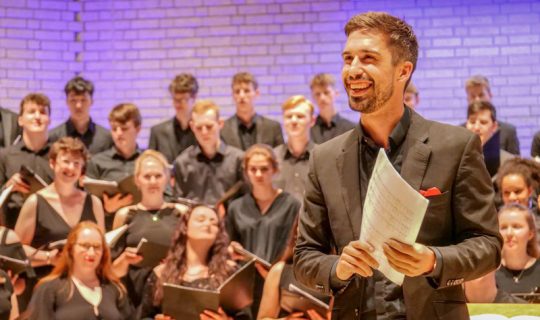 The Royal Northern College of Music (RNCM) is offering a new short course aimed at those working in music education, or training to do so, focusing on choral conducting.
Run in partnership with the Hallé and the new Choral Leadership Network, it will be led by Stuart Overington, conductor of the RNCM Chamber Choir and Symphony Chorus and the Hallé's Youth and Community Choirs Director.
Building on the success of the instrumental music educators conducting course, participants will get hands-on practical experience conducting the Hallé Youth Choir, and the chance to bring their own choir to the Hallé's new education area at St Peter's in Manchester.
Stuart says: 'This course offers the opportunity for music educators to develop and refine their skills in directing and training young voices. Through a mixture of workshops, discussions and practical sessions working with highly skilled young singers participants will be able to step back and explore their own conducting and rehearsal techniques in order to become more effective choral directors.'
Next Step
About the Provider
The Royal Northern College of Music is one of the leading conservatoires in the world, located in Manchester, England. It is one of four conservatoires associated with the Associated Board of the Royal Schools of Music.