A simple visual resource to help you reflect on your unconscious bias and consider ways you might become more actively anti-racist.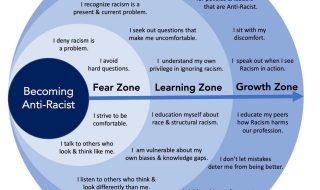 SWLMEP is a partnership of seven music services which serve over 500 schools across South West London. The seven boroughs (Croydon, Hounslow, Kingston, Merton, Richmond, Sutton, Wandsworth) cover an area of significant diversity in terms of ethnicity, demographic profile, education attainment and socio-economic backgrounds. SWLMEP applied for funding from Sound Connections to help with its mission to diversify the service offering to be truly inclusive of each local community.
This toolkit will be a guide on how to create a more inclusive practice which enables every child to unlock their musical potential.