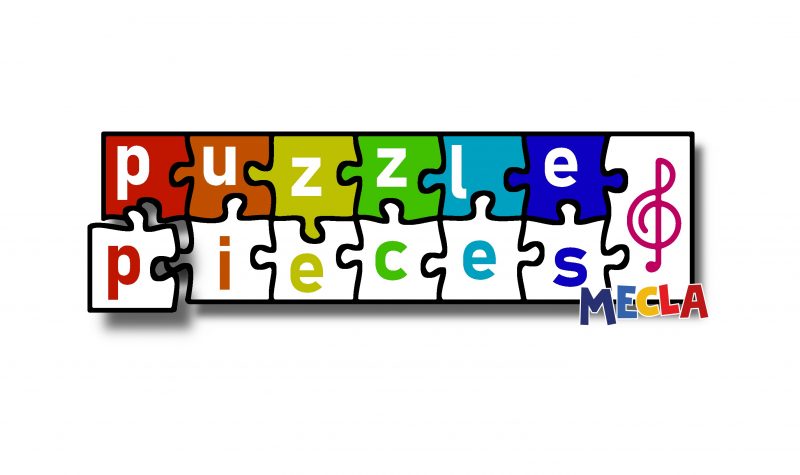 Puzzle Pieces is a free new music resource, with flexible parts to suit any instrument at any level. Created by award-winning composer Lucy Pankhurst as part of the MECLA (Music Education & Cultural Learning Alliance) 3 year project, funded by Erasmus+.
There are 25 pieces with idiomatically differentiated parts for brass, woodwind, string and percussion instruments that can be pieced together in any combination.
Each instrument part is available in different levels of difficulty – depending on the piece and the part there are anything from two to six levels. Level 1 begins with notes and rhythms accessible for beginner players, with each subsequent level offering a new challenge, new notes and a higher level of technical proficiency. There are also 'Melody' parts included for more advanced performers, to ensure as many players can get involved as possible, whatever stage they may be at with their musical development.
Each piece has a backing track, which makes them useful for anything from whole class instrumental tuition through to online individual lessons.
In addition to the pieces, there are additional supporting resources, such as the colourful Music Maps Composition activities and collection of warm-up tracks. There is also information available linking the resources to the new MMC guidelines and the National Curriculum, (including a suggested termly plan for whole class tuition).
As a fully funded Erasmus+ project, the costs of developing and trialling Puzzle Pieces have all been fully met, and as a result all the material is now available to download for no cost.
Downloadable parts for the pBuzz have recently been added to the website and advanced levels in F or alto clef are also available.
Next Step
Visit Puzzle Pieces and download the parts below