Voices Foundation
Voices Foundation is a national music charity working to help schools, academies, Music Education Hubs, and other partners from across the UK. Everyone has a voice, and we believe singing is a powerful way for children to develop self-confidence and self-esteem.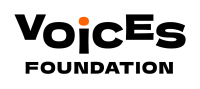 Discover inspirational and practical singing strategies to enhance your music curriculum, and feel empowered to share the joy of singing with your students.
The third paper in Voices Foundation's ongoing series of briefing reports is The Benefits of Music Activity for Disadvantaged Children. Participation in music activities can be extremely beneficial in terms of providing disadvantaged children with an accessible learning environment while also supporting their language and communication skills.