Qualitative Health Research (QHR)
Qualitative Health Research provides an international, interdisciplinary forum to enhance health and health care and further the development and understanding of qualitative health research. The journal is an invaluable resource for researchers and academics, administrators and others in the health and social service professions, and graduates, who seek examples of studies in which the authors used qualitative methodologies.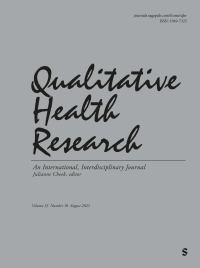 This academic journal article explores the benefits of community-based group singing for positive wellbeing through a series of interviews, and creates a series of recommendations for group singing interventions.