Nuno Brito
Nuno started teaching with Southwark Music Services in 2007 delivering courses and workshops in Orchestral Percussion, Creative Orchestra, Drum-Kit and Samba. From 2015 Nuno is also Drum Kit and Orchestral Percussion teacher at Kingsdale Foundation School.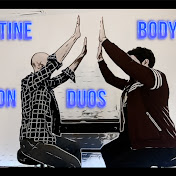 #BodyPercussionChallenges is designed to be used by classroom teachers with or without musical knowledge. The pack consists of a pdf and three main videos or backing tracks whichever you prefer to use. For you to make the most of this pack, we recommend using the videos with the animated visual aids to help guide your students through the song structure.
@HomeBodyPercussionChallenge consists of eight notated short videos demonstrating a variety of body percussion duos, at various levels of difficulty. Four challenges expanding on these patterns are then presented.