National Open Youth Orchestra
The National Open Youth Orchestra (NOYO) is a world first, an ambitious orchestra launched in September 2018 to give some of the UK's most talented young disabled musicians a progression route. It promotes musical excellence, supporting 11-25 year-old disabled and non-disabled musicians to rehearse and perform together as members of a pioneering inclusive ensemble.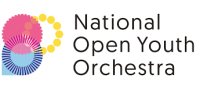 Key findings from pioneering an inclusive national youth orchestra.