Music Wild
Music Wild provides resources and training for instrumental teachers as well as consultancy for Music Hub leads.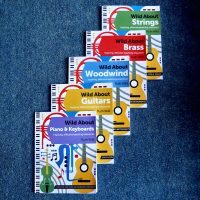 Christmas Jam is a fun activity suitable for beginner instrumentalists, in small groups or ensembles. There are individual parts for strings, woodwind, brass, guitars, piano and keyboards. It will develop aural, creative and ensemble skills.
This set of videos demonstrates how to teach pupils a new tune without notation. They are suitable for any instrument, level or genre. Activities can be used in individual, small or large groups, including ensembles and whole class.