Creative United
Creative United provides a range of financial products and services designed to enable the growth and development of the UK's cultural and creative industries.
Address:
Somerset House Strand
London, London SW1P 4AY
United Kingdom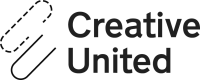 Creative United's business support programme for the arts, museums and libraries.
At Take it away we offer interest free loans between £100 – £5,000 for the purchase of musical instruments for children and young people. The scheme is available to use in over 300 retailers nationwide.