Collins Music
Collins Music is an award-winning publisher of inspirational resources for teachers, children and developing musicians.
Address:
Collins Learning
The News Building
1 London Bridge Street
London
SE1 9GF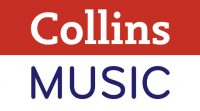 An immersive teaching resource of 15 musical pieces from a range of time periods, countries and styles, with activities to diversify and enrich primary music.
A selection of home learning resources
Music Express is the go-to digital resource for thousands of schools across the UK who want a comprehensive and engaging music scheme that's easy to use for both non-specialists and specialist music teachers.