Changing Tracks
Changing Tracks was a programme of peer support and learning, training and consultancy for, with and by music services wanting to improve equality, diversity and inclusion. Its mission was to help music services to embed equality, diversity and inclusion throughout their organisational culture, strategy and practices, and model good practice for Hub partners.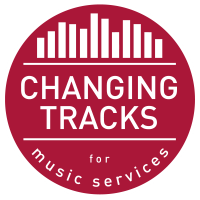 During the Hertfordshire Music Service Changing Tracks project various music services came together and contributed to various resources that were used during the project and continue to be used.
Find out how to use the Youth Music EDI tools to take action on inclusion. A film by Changing Tracks, the inclusion support programme for music services.
Embedding inclusion in the strategy and delivery of music services is the annual findings and review of the Changing Tracks programme for 2019/20.