Beat Goes On
Beat Goes On provides STOMP-style body percussion and samba drumming workshops, as well as meaningful CPD for music teachers.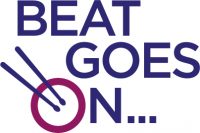 A selection of home learning resources
Beat Goes On deliver a range of online and in-person CPD and workshops for pupils and staff across the UK and internationally.
A complete guide to getting started with a junk percussion ensemble.