ABC Creative Music
Address:
Cockburn Halls
Ormiston
EH35 5JB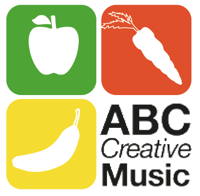 Musical creativity gives powerful, validating, multi-sensory & kinaesthetic experiences to children with SEN. ABC Music for SEN helps you make these experiences available to all your children, everyday, involving all your staff.
A new way to teach creative music in Primary schools through your interactive whiteboard. Child-friendly activities guarantee clear musical outcomes, but give children control, creating real ownership and achievement.
This new multi-platform Musicality resource for 3-6 year-olds was launched in February 2014 to a great reception, and is now being used in hundred's of nursery classes across Scotland.