Principles of Musical Assessment
A look back at a Teach Through Music Inspire Event.
Tackling KS3 Music
The event aimed to address measures of progress and assessment in KS3 music led by Professor Martin Fautley and Dr Alison Daubney.
What do you value in music education?
Teachers were encouraged to brainstorm ideas about what is key to music education other than assessment. Their ideas included creativity, inclusion and confidence.
Next Step
The following videos show in two parts the  session led by Professor Martin Fautley of Birmingham City University and Dr Alison Daubney of the University of Sussex at the Paul Hamlyn Foundation, Tuesday 25 November 2014.
About the Provider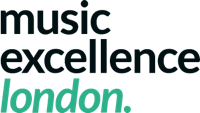 From 2015 to 2017, Music Excellence London ran as a dynamic network of classroom music teachers, music education hubs, cultural organisations, and the wider music education community, supporting excellent musical teaching and learning at Key Stage 3 in London schools.