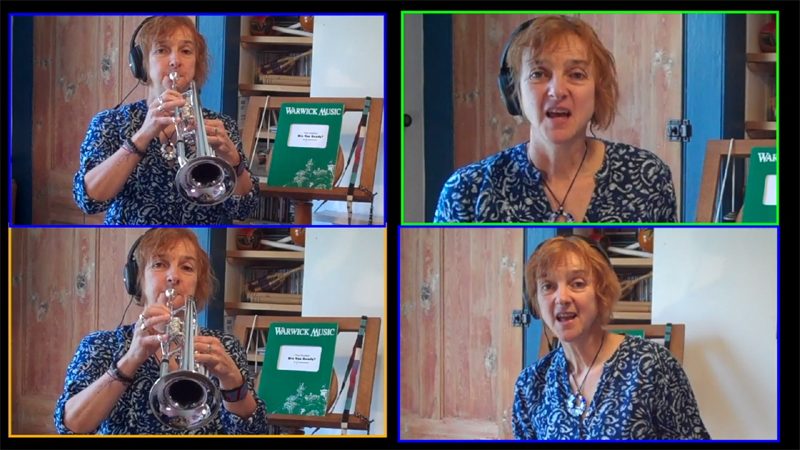 Here's a video for beginners to sing or play along with on trumpet or clarinet using C D E F. If you don't have an instrument, get out some saucepans and wooden spoons and play along!
I made this video during the COVID-19 lock-down. It is aimed at beginners who can play a few notes and those without an instrument who can sing along or play percussion on pots and pans from the kitchen.
The song comes from Are You Ready? – my book of repertoire for WCET teaching (published by Warwick Music), and the video is designed to be a fun way to play or sing along in two parts.
From trumpet player Kay Charlton
Access Resource
Watch the Video
About the Provider
Kay Charlton is a trumpet player, composer, educator and Arts Award Adviser.