Online Music Teaching and Safeguarding
Music Mark has collated information on how Music Education providers can adapt their provision for online learning including some key safeguarding considerations for this new way of working.
Music Mark has collated information on how Music Education providers can adapt their provision for online learning including some key safeguarding considerations for this new way of working.
Music Mark is aware that a number of services, along with schools, are looking at ways of providing continuity by making use of online systems and technology.  A number of services have been developing and financing these types of provision in recent years and below is some collected guidance and things to consider if you are considering a similar option.
The latest guidance from the DfE can be found at Guidance for full opening: schools.
Safeguarding concerns: 
You can access a Risk Assessment for online learning here: Risk Assessment – Online Music Lessons
The provision of lessons online needs to have careful safeguarding policies in place.  Although there are many live video platforms that can potentially be used from a person in any location, unless there are additional monitoring controls it may be difficult to provide a safe environment.
Read Youth Music's blog on online Safeguarding
Both the MU and ISM recommend a written statement of policy that is shared with parents in advance. The MU makes the point that safeguarding risks are present face-to-face just as they are online. ISM recommend a dedicated account for teaching and both say that neither party should use it for contact outside of scheduled teaching.
Both the MU and ISM pages include advice about self-presentation from both teacher and student, behaviour standards (students) and parental presence.
Teaching Music During the Coronavirus – MU 
Safeguarding Advice for Online Teaching – MU 
Advice on safeguarding for remote lessons – ISM
Private teachers – advice for teaching during Coronavirus – ISM 
Self Employed teachers – advice – ISM 
It is important to ensure you are using appropriate communications procedures (e.g. secure email servers) and writing to parents directly where appropriate. Be sure not to record lessons to personal accounts and devices.
NYMAZ have guidance for teaching online and safeguarding for online music teaching here.
NYMAZ have made their archived webinars on Teaching Music Online and Safeguarding for Online Teaching available here.
NYMAZ will be hosting a Facebook Live:  An Introduction to Online Teaching Skills webinar on Friday 27th April. They may decide to bring this forward so keep an eye on their social media.
Digital Platforms and Ideas on how to use them:
Calderdale Music Trust have kindly allowed us to share videos their staff are using to help with the filming and editing of music teaching videos.
Remote teaching – software basics from the ISM
There are various different platforms which allow for remote teaching, discussed below:
Zoom: The ISM recommend Zoom and have linked to a 10 minute tutorial here. Zoom is being used by multiple hubs and services for meetings and lessons.  Zoom is good quality and the controls are simple and intuitive. You can record meetings (lessons) if you want. Note that the ISM gives specific guidance about this from a safeguarding perspective. See link to their pages above.
Skype: There are various existing pages with advice on how to teach using Skype, including this page from the British Council. Skype is free to download and use but does require sharing your contacts with Microsoft.
Google Meet: Another platform that is free to use. However, free Google accounts may only join a meeting if it has been set up by a user with a G Suite (premium) account.
Google Classroom: A good platform for larger groups, so may be useful for musicianship classes. You must be a school to sign up for Google Classroom.
Facebook: Hubs are experimenting with Facebook live streams for a "warm up of the day", "song of the week" type video; consider doing a rota with the team for who's making the home video to share with service users.
musictutors.co.uk are offering to support hubs and music services as they set up their online offer. Access more information here.
MyMusicPB the virtual music teaching studio and interactive music practice book providing an online and onsite platform for your instrumental and vocal lessons.  More info and resources are available on their website.
TiME A growing list of Music Technology resources including training videos, new instruments and software, among many others. This listing and links are added to daily. More info available on their website. 
Key issues and workarounds or solutions: 
Staying in regular communication with schools and supporting schools managing closures and reduced staffing is valuable.
Here is some wording kindly shared by Lewisham regarding online Music Lessons from a letter they sent to schools:
We are working on digital solutions to tuition (Zoom, Skype Business etc.) As well as delivering online lessons (to children at home and in school), our tutors could record or live stream practise or 'top tip' videos, performances, or create resources to lift morale and complement your online learning provision.
Keep in contact with headteachers about how you can support their educational offer. For example, many music hubs have offered free instrument hire for the next term so students could take instruments home.
Of course, it's important to ensure hubs aren't over-promising on what they can deliver.
Additional safeguarding resources:
SWGfL, a charity dedicated to ensuring children benefit from technology, free from harm have shared resources on safe remote learning, available here.
Key resources:
Internet matters – for support for parents and carers to keep their children safe online
London Grid for Learning – for support for parents and carers to keep their children safe online
Net-aware – for support for parents and careers from the NSPCC
Parent info – for support for parents and carers to keep their children safe online
Thinkuknow – for advice from the National Crime Agency to stay safe online
UK Safer Internet Centre – advice for parents and carers
Additional online resources:
We are collecting and updating resources for home learning here and are maintaining our page of collected advice on the Coronavirus here.
Next Step
Online Learning Development: Advice from Cambridgeshire Music and NYMAZ, Sutton Music Service Policy on Remote Vocal & Instrumental Teaching and an example of an Online Music Teaching Safeguarding Policy kindly shared by Hackney Music Service.
About the Provider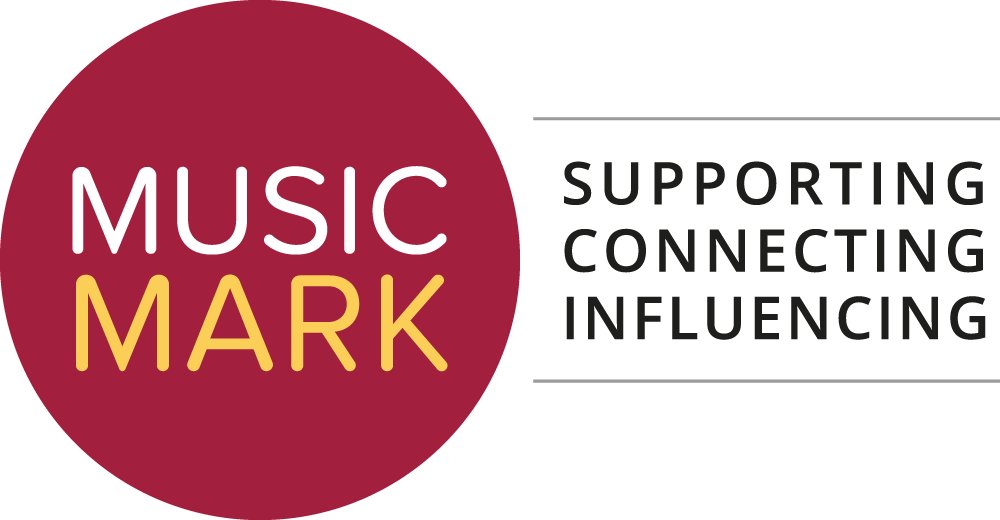 The UK Association for Music Education