One moment, one people – the 2019 Sing Up Day song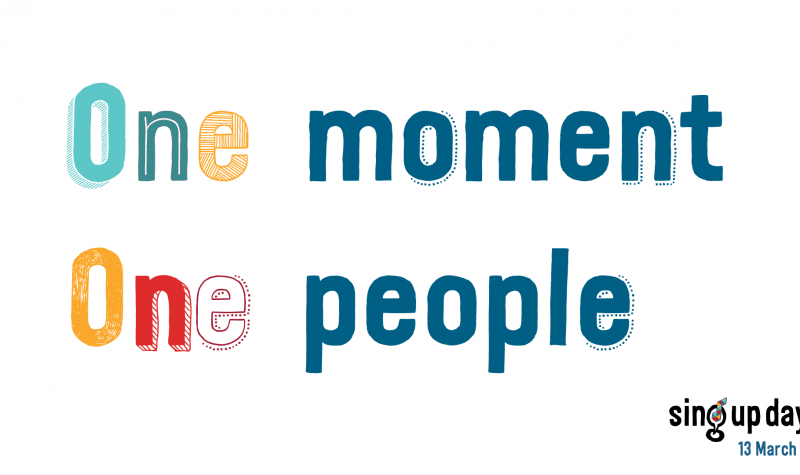 Every year, Sing Up takes one day to celebrate the power of singing. We're inviting everyone around the world to join us in song on 13 March for our tenth global event. Be a part of the biggest Sing Up Day yet.
Written by Beccy Owen – one of the most popular writers for our Song Bank – this year's song is all about the power of singing in a group and how singing and working together helps us build authentic connections with others.
Next Step
The scores and full audio are now available, including unison and harmony performance tracks. All Sing Up Day materials are free to access and download because we want to see as many people enjoying singing as possible on Sing Up Day.
To join in the celebrations on 13 March 2019, head to www.singup.org/singupday to hear One moment, one people and add your event to our global singing map.
About the Provider