Ofsted Music Deep Dive Resources and Information
Documents, resources and information about what to expect from an Ofsted subject 'deep dive' in music.
Following pilots last year and many discussions about the new inspection framework –  in particular surrounding subject 'deep dives' – Ofsted has started visiting schools and asking about the Broad and Balanced Curriculum, and looking at specific subjects including music.
Although the questions which schools are asked in an Ofsted visit may vary, it is likely that the following might be key lines of enquiry based on the new focus on Intent, Implementation and Impact:
What is a school trying to achieve through their music curriculum? (Intent)
How is the school's curriculum being delivered? (Implementation)
What difference is the school's curriculum making? (Impact)
There is also evidence that questions and observations include:
How to demonstrate 'sequencing' in Music? (Why this? Why now?)
How to show/evidence progression of musical knowledge and understanding?
How does a school support children who get behind? Or children with SEND?
Music Mark has invited its Members, including Music Education Hub Leads and their Partners as well as individual schools, to share their experiences of a Music Deep Dive so that we can ensure that knowledge and experiences are available to everyone. Below, therefore, are links to resources and information which they have sent through to us. We aim to add to this list as more documents are sent to us so you might want to bookmark this page and revisit it regularly.
Next Step
Please note, these resources have been submitted by Music Mark members and are for information only. 
About the Provider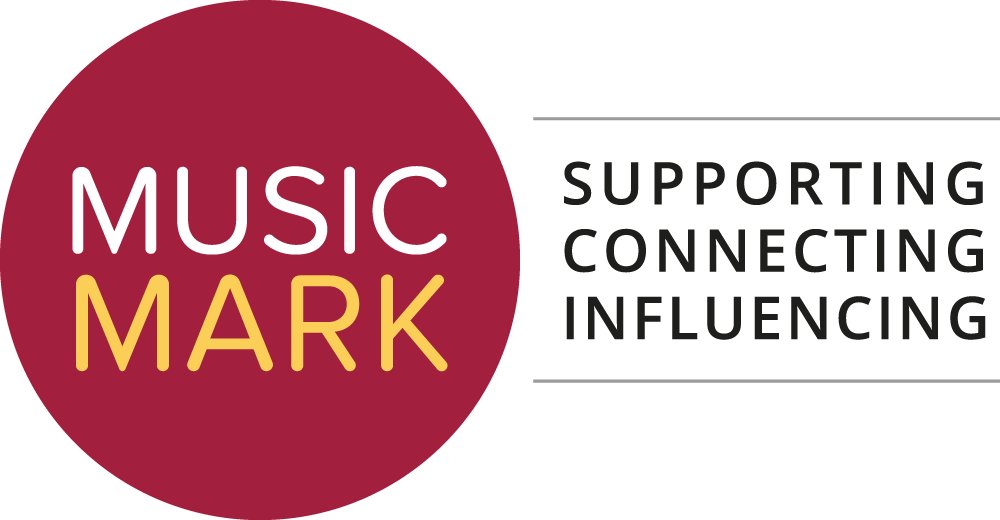 The UK Association for Music Education