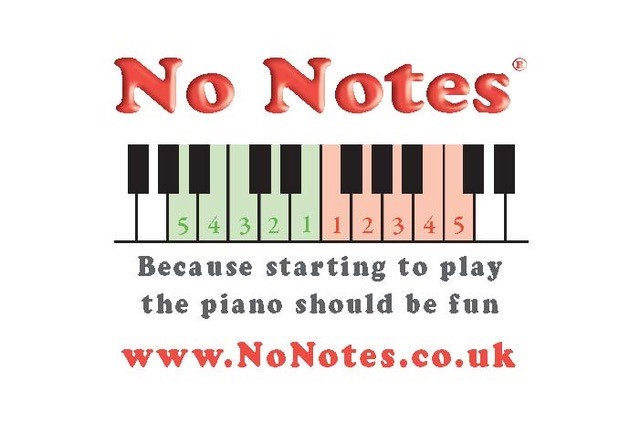 No Notes keyboard music is for anyone starting to play the piano or keyboard. It is easy to follow and so rewarding that beginners scarcely realise they are learning valuable foundation keyboard skills (see below) every time they play. No Notes beginners play only familiar and favourite tunes, using all the fingers of both hands. With each new tune they build confidence in their ability both to make music and to make sense of written notation. Within a short time No Notes beginners are usually ready and motivated to tackle standard music notation. Starting to play the piano/keyboard has never been simpler or so much fun!
FOUNDATION KEYBOARD SKILLS
Becoming familiar with keyboard layout – All No Notes music includes a keyboard map showing where hands and fingers go, providing lots of opportunities to practise placing hands and fingers quickly over the correct keys.
Learning to use all your fingers without looking at them – No Notes helps beginners learn how to play any finger or thumb at the correct moment and musically, without looking at their fingers: either hands do not move once placed (e.g. No Notes Children's Songs), or else fingers play the same sequence of notes in different hand positions (e.g. No Notes Blues Primer).
Developing independence between your hands – No Notes Blues Primer uses familiar and repetitive bluesy patterns to help beginners focus on playing different patterns with each hand at the same time.
Reading music – No Notes music is very easy to read and closely modelled on standard keyboard notation, so No Notes beginners quickly and painlessly build valuable confidence in their ability to read and play written music.
Playing with a beat – No Notes music helps beginners to work with a beat by marking the start of every beat with a vertical line. In addition, many of the riffs and grooves in No Notes Blues Primer involve one hand playing regularly on the beat while the other hand plays both on and between beats.
Playing musically – Musicians do not simply push the correct notes at the correct time. Wonder and delight come from 'finding your voice'. No Notes' simplicity helps beginners to play with the same control and expression as when singing, humming or whistling.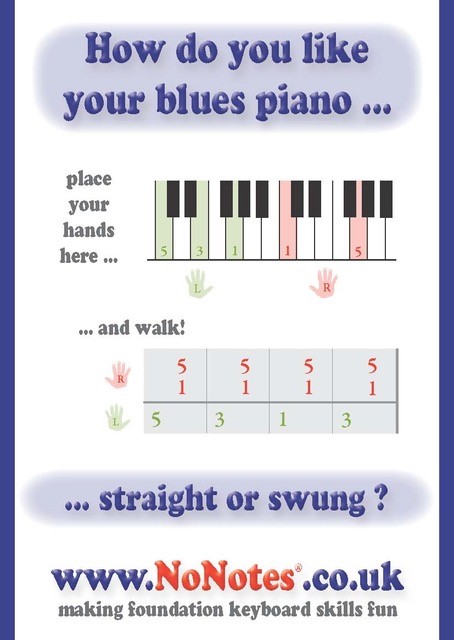 Next Step
About the Provider
Daisyfield Press is an independent music publisher dedicated to the production of keyboard music for beginners. The director is Daniel Lloyd, a pianist, teacher and composer based in Bristol, England.