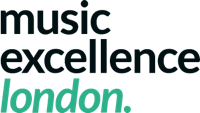 A blog post from Jason Kubilius, a MEL Teacher Advocate.
"The report Everyday Creativity was released early June 2016. It was a response to the earlier Warwick report revealing that only 8% of the UK population regularly attend funded culture.
How can we make participation in culture more democratic?
Overwhelmingly we have heard that language, attitudes and the prevailing 'excellence' narrative in the arts can be seen as divisive in terms of engaging a broader audience in arts and culture.
The way we separate creative people and non-creative people and see some art as Great Art – requiring much funding, support and recognition – is something the report argues is a part of the problem in putting up barriers to participation. The support by ACE of professional artists and trying to increase audiences for Great Art again replicates an unhealthy division further alienating people from cultural activity."
Next Step
Continue reading
About the Provider