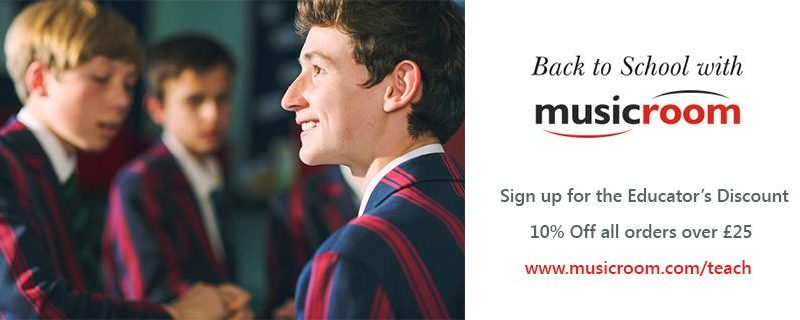 At Musicroom, we're passionate about the value of teaching and learning and we know there's no better place to start or continue a musical journey than among inspiring teachers, proud parents and supportive friends. That's why we've made finding sheet music and resources as easy as possible.
Musicroom hosts the world's largest selection of music tuition books and sheet music for all ages and abilities, helping students to supplement learning with exam repertoire and popular songs, or brush up on their music theory. From the opening notes of a musician's early years to buying instruments, we're here with expertise, support and understanding of the back to school essentials. Our vast array of classroom resources enable teachers to access the best essentials possible to support their teaching.
Proper preparation is vital, and we can help as students prepare for those all-important exams with an extensive range of exam material, available for all the main exam boards including ABRSM.
Rockschool and Trinity Guildhall. Past papers, course books, revision guides and repertoire are available as well for students studying for their GCSE music or AS/A Level music qualifications.
We have also released our brand new Rhinegold Education  Online Music Classroom giving teachers a secure, cutting-edge online environment for lesson delivery, teacher resources, testing and assessment.
Fast delivery, knowledgeable customer service and exclusive discounts for educators and students show we're committed to inspiring a successful back to school season for teachers and young musicians of all abilities.
Sign up for the Educator's Discount today at www.musicroom.com/teach and encourage your students to sign up to the Student Discount at www.musicroom.com/studentbeans.aspx.
You can also view our interactive digital Education Catalogue & Rhinegold Education Catalogue to browse a large selection of Educational products.
About the Provider