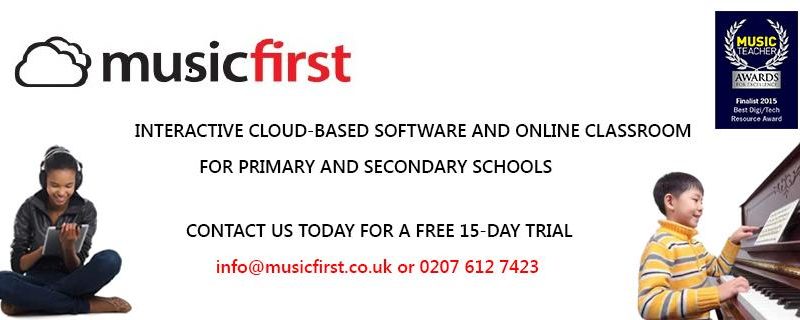 MusicFirst is all about engaging your students in music using technology in and out of the classroom with affordable, accessible and easy to use software and resources. With the MusicFirst online classroom alongside cloud-based software, teachers have a clear platform to develop their curriculum content and assess students' work online.
Our cloud-based software ranges from Primary to Secondary and not only benefits the music teachers but gives access to all students studying music in the school enabling them to work remotely in a safe, online environment.
MusicFirst Online Classroom including cloud-based music software products: Noteflight, Soundation, Auralia, Musition, Focus on Sound, O-Generator, Sight Reading Factory, PracticeFirst, Groovy, Morton Subotnick's Music Academy, and Music Delta.
About the Provider