Music Mark Partnership Innovation Fund Projects
The Partnership Innovation Fund forms part of the Music Mark Underpinning Hubs for the Future programme launched in 2021 to help Music Education Hubs to stabilise and grow following the Covid-19 pandemic.
The fund is supported financially by the Arts Council, England and Department for Education and provides MEHs with the opportunity to apply for funding towards innovative projects in which they work together to contribute to stabilisation and recovery in the wake of Covid-19. Ideas may relate directly to current challenges or circumstances but we are also interested in seeing projects that may have impact in the longer term, or which lead to lasting changes in MEHs offer or operations. More information on phase two (closing date 22 October) and how to apply can be found here: Underpinning Hubs for the Future: Partnership Innovation Fund | Music Mark
As part of this programme, we look to share and celebrate the funded work so please do take a look at the phase one projects below. If you are interested to know more about any of these projects, please contact the relevant project leader.
---
Mersey Brass Tutor Network and Mersey Hub Brass Ensemble
Partners: Accent, Resonate and Sky
Accent, Resonate and Sky will work together to develop a Mersey Hub Brass ensemble, and Mersey Brass Tutor Network as we re-emerge from lockdown. Through a focused approach (with Accent MEH as a new partner) we will:
develop ensemble membership for approximately 60 intermediate and advanced performers.
Facilitate termly networking opportunities where Tutors will triangulate support, leading to the promotion of Brass, the strengthening of the ensemble and related activities across three local authorities.
focus activity to strengthen opportunities for students who are grade 4/5+
create a new networked team of 6 tutors who will develop Brass initiatives for CYP beyond the first year of learning, across discreet Hub settings. The Brass Tutor Network, will work together to make strategic Hub plans and share resources and expertise for the benefit of CYP. They will bring students from Halton, Liverpool and Sefton together at the end of every term for a full day of workshops and rehearsals.
Each rehearsal will involve 2 Brass tutors from each Hub, and take place in one of the participating regions,
Repertoire will be focused on a new suite of differentiated pieces for Brass ensemble. The summer term rehearsal will take the format of morning workshops, followed by an afternoon concert, and WCVIT Brass schools and parents will be encouraged to attend.
The ensemble will perform at Resonate's iPlay Concert at the Philharmonic Hall, Liverpool. This will inspire WCVIT children to continue playing beyond the first year of learning.
We will measure success on the rate of ensemble attendance and progress plus the willingness of students to attend Mersey Hub Brass rehearsals beyond the life of the project.
Tutors will steer the progress of the ensemble, through six meetings per annum, which will provide an opportunity to monitor and evaluate outcomes, including resources and attainment. The network will provide a gateway to another regional authority and a valuable insight into the work of others. It will provide a 'next step' for those wanting to develop professional skills on a large-scale, and will assist them to discuss pedagogy for the benefit of their students.
Hub Managers will disseminate this work to the region, in the hope of expanding the delivery model and encouraging the promotion of rare instruments.
Delivery of this project will have taken place by 9 July 2022.
For further information about this project please contact:
Janice Pounds, Accent MEH
jpounds@warrington.gov.uk –  07825 844065
---
A strategy for the future of digital engagement through the eyes of children and young people
Partners: The South West London Music Education Partnership (SWLMEP)
SWLMEP wants to use youth voice to understand how children and young people have perceived the role of technology in their music education during the COVID-19 pandemic. We want to know our students' opinions on the strengths and weaknesses of technology-driven musical activity and what learning we can take forward to codesign the innovative future use of technology in Music Education Hubs. The project would be framed around Dr Ruben Puentedura's SAMR Model for the integration of technology into education. Using the
SAMR model will show which activities have substituted an analogue method for a digital one and those that have genuinely redefined the future of Music Education, achieving outcomes that were not previously possible without technology.
The SWLMEP proposes that Lawrence Becko is engaged as a consultant on this project. Lawrence is a creative consultant, coach and facilitator with a specialism in the area of Youth Voice. Working with Lawrence will give the project a robust external viewpoint and will provide the SWLMEP with a "critical friend" as we interpret the information gathered from the children and young people.
For further information about this project please contact:
Gareth Gay, Head of Sutton Music Service (Cognus Limited)
Mobile: 07534 526685
Email: gareth.gay@cognus.org.uk
---
Commissioning a diversified offer to schools 
Partners: Gateshead and South Tyneside Music Education Hub
The fund will be used to support the embedding of a new partnership for Gateshead and South Tyneside Music Education Hub. Neither music services have capacity to or can offer a programme of South Asian Music and other more diverse genres represented through Gem Arts. The funding would release online videos created by Gem Arts for the Music Services to promote in schools, and commission Gem Arts to run consultation meetings with local community groups that both music services are not currently connected to in their Local Authorities.   Gem Arts are based in Gateshead, but work across other Local Authorities. This project would bring Gem Arts formally into the Gateshead and South Tyneside Music Education Hub as a key partner, bringing a more diverse range of musical expertise and genre to our offer. The fund would be used as seed funding to apply for other funding (Arts Council, trusts and foundations, Youth Music etc) to embed the relationship into the partnership. Schools will be signposted to Gem Arts music education offer, either as part of yearly SLAs, or stand alone projects that schools can purchase to increase the diversity and range of genres children can access.  Gateshead Music Service does not have a culture of commissioning other organisations. South Tyneside does, but does not have a formal link with Gem Arts currently. This project brings a new way of working for the Hub as both LAs will be commissioning one organisation to work across the partnership to deliver music activities not currently offered through our staffing skills/knowledge and expertise. It supports our hybrid approach to ongoing teaching and learning, coming out of the pandemic, but making use of resources that have already been created, by experts in their genre and field (the videos already created by Gem Arts).  Schools will be supported to link the online videos to general Music Curriculum outcomes.   Sage Gateshead (a current key partner to the Hub) and Gem Arts have agreed to link this activity to their joint music programme, offering opportunities for Young People to attend concerts at Sage Gateshead.
We want to do this as we don't currently provide an offer across the Hub for this genre of music, and the activities directly link to our Hub Music Inclusion Strategy Priorities both for inclusion and innovation. The project will start with access to Dhol Drumming videos and workshops in schools in the Autumn Term, with community consultation and offers of small group Dhol Drumming tuition in schools from Spring 2022.
For further information about this project please contact:
Rebecca Pedlow via rebeccapedlow@gateshead.gov.uk
---
Tutor Diversity Ambassadors
Partners: Barnet Education Arts Trust, Bexley Music, Bromley Youth Music Trust, Ealing Music Service, Enfield Music Service, Hackney Music Service, Lambeth Music Service, Lewisham Music, Newham Music, Royal Greenwich Music Service, Tri Borough Music Hub & Waltham Forest Music Hub
The events of the summer of 2020 led a number of London Hubs to form a Diversity, Representation and Action reference group who developed a Terms of Reference and Project Action Plan. This fed into Music Mark's Equity, Diversity and Inclusion research and report led by Samantha Spence. This project will address the following recommendations within that report:
Recognise that traumatic events such as Black people being murdered at the hands of the police, and personal experiences of racism, can hugely impact mental health and wellbeing, which in turn can have an effect on work performance, and find ways to support staff who need it
Develop a network through partnerships with other MEHs or organisations, committed to improving diversity and inclusion in the music education sector and use existing sector-specific expertise in tackling shared issues
Find ways to amplify the voices of those from underrepresented groups, involve them in discussions and action planning and implement strategies to support their progression into leadership.
12 London Music Hubs will use this funding to establish a network of Tutor Diversity Ambassadors (TDA) across London. The TDA role will create a constructive bridge between the workforce and Hub management; advocate for and support all tutors (especially those from underrepresented groups); engage colleagues (including management) with discussions around EDI; support a caring and inclusive organisational (including with regards to mental health and welfare); change perceptions about the organisation and sector; create EDI-focused networks; and act as an ambassador for Hubs in the media.
The Innovation Fund and cash-funding from the Hub partners will fund the TDAs to be trained and mentored by SLS360, a research and consultancy firm specialising in Diversity, Equity and Inclusion within the arts and music education sector. The training will take place with other TDAs from their who will form clusters. The first term will involve networking, training and mentoring within these clusters, before developing into a network of TDAs across all 12 London Hubs.
The funding will also fund pay the TDA a minimum of 30 hours per term across the 2021-2022 academic year to undertake this role which will be an additional duty from their teaching work. The TDAs will use these hours for training/mentoring; working with their own Hub workforce and with colleagues from other partner hubs.
Crucially, all Hubs have committed to funding this role themselves in the long-term. This one-off investment from the Hub Innovation Fund will therefore create a long-term, sustainable change within these organisations. It is anticipated that the TDA role will 'rotate' every 12-18 months, giving others within the workforce the opportunity to take on this leadership role and develop themselves personally and professionally. Although the TDA role during this pilot will be specifically focused on EDI through the lens of race/racism, they will represent all tutors with protected characters. In addition, it is anticipated that in the future the role will focus on a different unrepresented group, for example gender, disability, religion or sexuality. In the long-term, the TDA role will allow Hubs to  continually evolve to respond to these issues and foster an organisation which truly values Representation, Equity, Diversity and Inclusion.
For further information about this project please contact:
Charly Richardson, CEO, Lewisham Music, charly.richardson@lewishammusic.org
---
Regional collaborative ED&I strategy
Partners:  MEHs: Derbyshire, Leicestershire, Lincolnshire, Northamptonshire, Nottingham, Nottinghamshire, Rutland
External: Changing Tracks (tbc), The Mighty Creatives (tbc), Orchestras Live (tbc)
Objectives:
Develop a MEHEM wide ED&I collaborative strategy which will take immediate action to improve ED&I in music education across the region.
Act upon recent documentation and recommendations from a range of sources, as well as local knowledge, to implement a MEHEM approach to ED&I:
a) Music Mark ED&I Report by Sam Spence April 2021 – A research report exploring workforce diversity and representation in London Music Education Hubs through the lens of racism.
b) Youth Music Guidance for MEHs 2018 – Developing an inclusive approach to the core and extension roles
c) Youth Music ED&I Toolkit – Inclusion strategy & planning | Youth Music Network
d) Changing Tracks Annual Findings 2020 – Embedding Inclusion in the strategy and delivery of music services (Northamptonshire Existing Partner)
e) Local MEH existing ED&I strategies
Plan:
Secure an ED&I external consultant/project lead to oversee the process and:
a) manage the development of the MEHEM ED&I Theory of Change
b) explore the range of starting points – ED&I Local MEH Champions (MEHEM ED&I working party)
c) Prioritise existing recommendations from recent documentations
d) identify existing best practice e.g. MEHEM UpRsing! (Conversation with Ben Sellers)
e) Identify MEHEM ED&I SMART recommendations such as
ED&I Awareness (Training)
Developing Diverse Workforce
Diversifying MEH offer
f) creation of a ED&I strategy with a clear actions timeline
g) Agreement and dissemination of MEHEM ED&I Pledge (MEH Partners)
For further information about this project please contact:
Jennifer McKie (Head of Service) – jennifer.mckie@lincolnshire.gov.uk
Lincolnshire Music Education Hub
---
EDI with a particular focus on equity of in-school music-making
Partners: North Tyneside Music Education Hub, Music Partnership North – Newcastle, Music Partnership North – Northumberland & Sunderland Music hub
We will work in partnership with regional Music Education Hubs to improve quality, access, diversity and equity in our offers, with a particular focus on equity of in-school music-making. We want to build upon and take learning from our Music Changemakers project, which currently works with community musicians, to develop a programme of School Music Changemakers, ensuring that each area has a number of classroom, peripatetic and newly qualified teachers who are able to lead musical change in their schools and in their LA area. We will do this by: investing in thorough research and development across the three music education hub areas, recruiting a group of School Music Changemakers to support us to lead change, investing in a joined-up CPD offer that puts inclusion and quality at the heart of music teaching.
For further information about this project please contact:
Julie Dorr – Julie.dorr@northtyneside.gov.uk
---
Music mentoring for inclusive and diverse opportunities
Partners: The South West Coastal Hub Alliance – Southampton, Dorset Music Service, IoW Music Hub & SoundStorm (BCP Music Hub)
The South West Coastal Hub Alliance will develop our approaches to music mentoring to make opportunities more inclusive and more diverse. In Southampton, Isle of Wight and Dorset, music mentoring forums will bring together young people and their mentors: to learn about the approaches and activities which work best, and then to shape what the future of these programmes looks like. In Bournemouth, Christchurch and Poole, a new mentoring pilot programme will test new approaches to mentor children in challenging circumstances as they make music digitally.
For further information about this project please contact:
Matt Brombley – matt.brombley@southamptonmusichub.org
---
Strategic network of City Based Music Education Hubs
Partners: Brighton & Hove Music & Arts, Hull Music Hub, Luton Music Service & Portsmouth Music Service
We are creating a strategic network of City Based Music Education Hubs. This network will inform, improve and challenge our existing business planning and hub strategies, as well as becoming a strategic platform for funding applications and improved strategic alignment. The five identified hubs are not an exhaustive list and the programme could be expanded based on future funding.
Initially, using our CLA partners – our Virtual Schools – we will compare, contrast and quantify areas of strength and weakness. IF CLA/Virtual school does not fit our joint strategy then we will pursue other lines of collaboration.
We will identify partners that can deliver locally and across the network with pilot workshops. We will then agree a funding source and complete a major funding application to support our agreed area of work across the new network.
We will report our findings to our Regional Music Mark Groups for wider dissemination and sharing of good practice. We aim to be ready to submit additional funding applications by summer 2022.
For further information about this project please contact:
James Dickinson – James.Dickinson@hullcc.gov.uk
---
Music Mark is grateful to Arts Council England and the Department for Education who have provided £90,000 for this Hub Innovation Fund.

About the Provider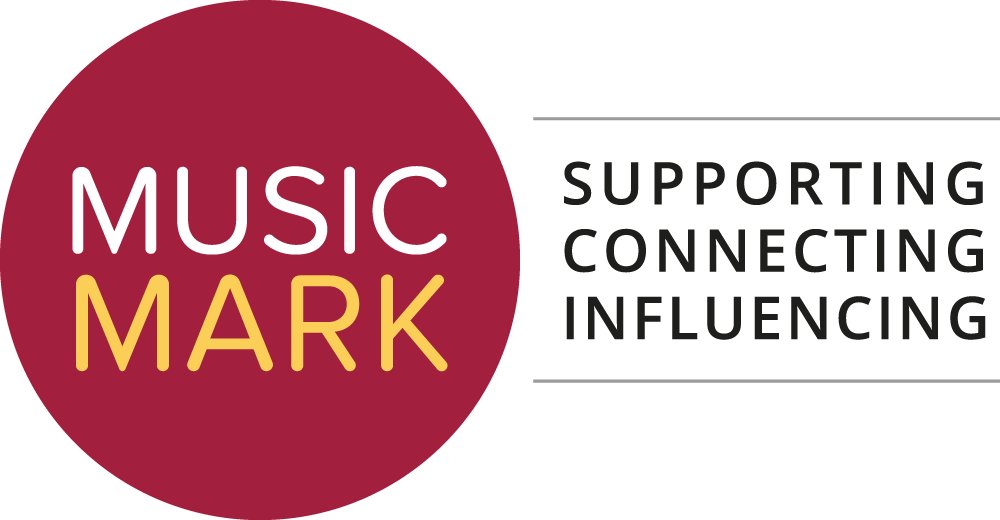 The UK Association for Music Education