Bridget Whyte, CEO of The UK Association of Music Education – Music Mark, was invited in January to join the Department of Education's (DfE) Expert Panel for the development of a Model Music Curriculum.  Music Mark prepared for and advertised a series of Member consultation opportunities to ensure Bridget Whyte could confidently represent the Membership in her role on the Expert Panel.
Music Mark undertook a series of consultations involving its members over a 3 week period between the 24th April and 13th May 2019.  The consultation included three face-to-face facilitated discussions, an online forum and a survey.  In total 230 people participated in the consultation – over 60% of which were classroom teachers.  Some additional 1-2-1 conversations and discussion as part of other meetings also took place and whilst there are no formal notes of these, the contributions reflected the general consensus of the more structured consultation.
The data collected has provided both qualitative and quantitative data which it is hoped will support the Expert Panel in its ongoing work in drafting the non-statutory guidance.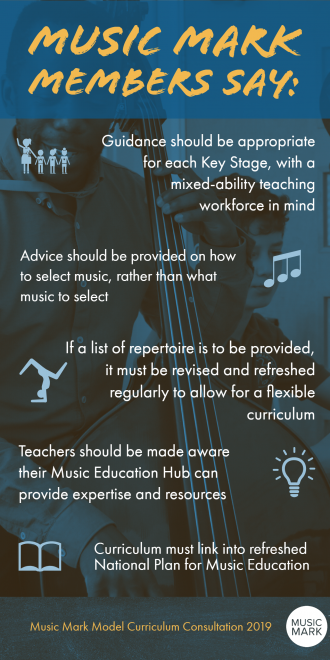 Next Step
Read and Download Full Paper
About the Provider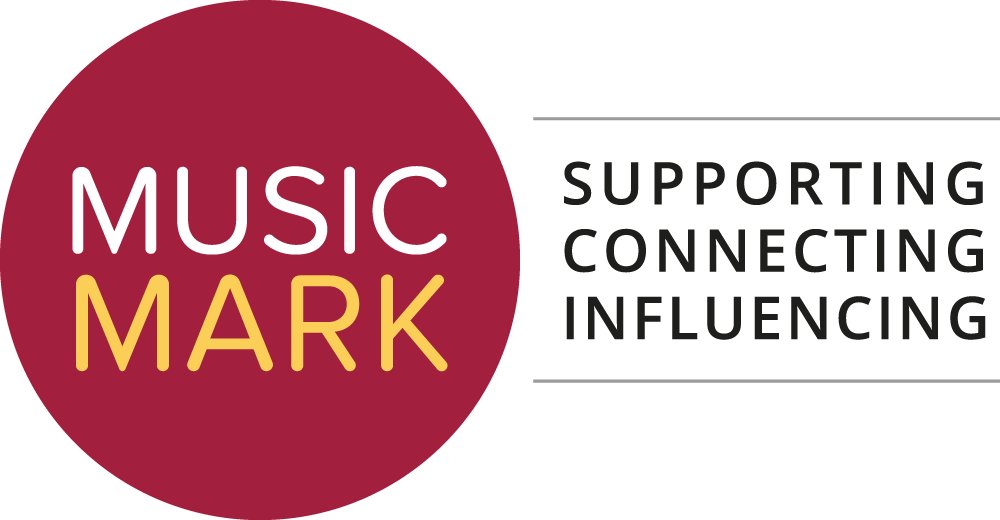 The UK Association for Music Education