Music Mark Mentoring Scheme
As part of the Arts Council England funded Hub Support Programme Music Mark have set up a mentoring scheme to help share the considerable experience and knowledge within the sector. This is primarily aimed at Music Education Hub lead offices, senior leaders, and business support teams. Current mentors have taken part in a training programme delivered by Relational Dynamics 1st and are looking forward to working with their mentees. We are also now looking for new mentors to undertake training in early 2022.
Find out about becoming a mentor.
See current mentors and apply to be mentored.
Becoming a mentor
We are currently looking for more people to become mentors. To become a mentor:
· you will have experience and knowledge that you are keen to share with others
· you are open to supporting and listening to a mentee and helping them to problem-solve, think about and develop their career
· you can be at any stage of your career
· you should have some experience of leadership, but you don't have to have mentored before
Becoming a mentor can help you to improve your communication and leadership skills, reflect on your own development and enhance your CV.
Mentors will develop their skills by attending a two-part training programme delivered by Relational Dynamics 1st taking place on 7th and 21st February 2022 (9.30am-12.30pm both days). Following completion of their training, mentors will then be paid a fee (£200) to deliver a set of four mentor meetings with their assigned mentee(s). If you are interested in becoming a mentor, please complete the expression of interest form by Friday 21st January 2022. We will get back to you shortly after this.
Once we have our mentors in place we will launch our mentor profile page with details on all available mentors for mentees to browse and select who they feel might fit their needs as a mentor. We will then set up 'chemistry calls' – an initial conversation to work out if and how the mentoring relationship will work – before confirming the mentor/mentee relationship. If you have any questions about the mentoring scheme, please contact rachel.shirley@musicmark.org.uk
Current mentors and applying to be mentored
Please see below for the biographies of our current mentors, and have a look at the FAQs and Mentee Guideline documents. Once you have explored these and decided on which mentor you would like to connect with please complete the Mentee Expression of Interest form to get involved and be matched to a mentor. Please note, the pool of mentors is under constant development so if there is no one matching your requirements at the moment please do check back with us regularly or get in touch to talk further (rachel.shirley@musicmark.org.uk)
The process following completion of the above form will include a 'chemistry call' with your prospective mentor, at which point both parties will need to confirm the match, and a series of 4 mentor meetings. All requests for particular matches will be taken into consideration but we cannot confirm you will definitely receive your first choice due to capacity.
If you have any questions please get in touch with Rachel at rachel.shirley@musicmark.org.uk
---
Mentor Profiles
Helen Mason | Vice Chair of  Thurrock Music Service, Ex Head of Redbridge Music Service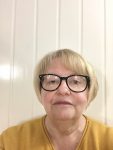 Helen has worked in Music Education for several decades including 12 years as CEO of Newham Music and 5 Years as Head of Redbridge Music Service.  She has also worked in several other interim roles including substantial ones in Ealing Music Service and North East Lincs Music Hub and spent 2 years helping to develop Music8London as a consortium of London Music Services. Helen has also had several national roles both in Music Mark, FMS and MEC.  Helen left Redbridge Music Service in July 2020 and now  owns and manages  the Corsewall Lighthouse Hotel in South West Scotland.  She retains her interest in Music Education continues to do some consultancy work for Hubs alongside her role as vice chair of Thurrock Music Hub.   
Specific areas of interests: Staffing developments such as management restructures and staff relationships, Spinning Out (charitable trusts), developing supportive networks of other talented female leaders. 
---
James Dickinson | Head of Hull Music Service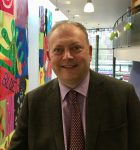 James Dickinson began learning the French horn with the Hull Music Service at the age of 9 and subsequently played in National Youth Orchestra as well as attended the Junior Department of the RCM. He read music at Oxford University (Lady Margaret Hall) and then worked as an orchestral manager and taught brass. After a spell as a mastering studio manager he left music and became marketing manager of two IT companies before becoming Projects & Activities Manager for Hertfordshire Music Service in 2003. He succeeded John Witchell as Head of Hertfordshire Music Service in 2007. During his time in Hertfordshire he oversaw two new music centre building projects, implemented new pay & conditions, and was involved in a number of large funded programmes including Musical Futures. Hertfordshire was awarded three Diplomas of Merit from the National Music Council under his leadership.  
 
In the early days of Music Education Hubs he devised an ACE funded peer learning programme with Peter Chivers (Director of Brighton & Hove Music & Arts) and has participated in subsequent peer learning and mentoring initiatives. James was FMS then Music Mark Eastern Regional Convenor 2012-16 and was elected as a Music Mark trustee in 2016 and succeeded Graham Smith as Chair in 2017. He is a Trustee of Grimethorpe Colliery Band and Yorkshire Young Musicians.  
 
In October 2018, life came full circle when James succeeded Chris Maynard as Head of Hull Music Service, Lead Partner for Hull Music Hub. Based in the purpose built Albemarle Music Centre in the heart of the City, he and his team are committed to "putting music at the heart of Hull." He played solo horn with Amersham Band until his move north. 
---
Jennifer McKie | Head of Lincolnshire Music Service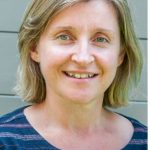 Jennifer is the Head of Lincolnshire Music Service which is the lead organisation for Lincolnshire Music Education Hub. LMS was awarded 'Youth Organisation of 2020' at the Classical Digital Music Awards. Prior to this, she led the Hammersmith & Fulham Music Service for 6 years, working as an Advanced Skills Teacher and securing accreditation as a Professional Coach through RD1st in 2018. 
 
In 2019, Jennifer was awarded a Clore Fellowship demonstrating enriched and transformative cultural practice and engagement. 
 
Jennifer is a Trustee for Music Mark and also sits on the Arts Council England,  Area Council for the Midlands.  
Specific areas of interest: Staff developments including restructures, challenging conversations, professional coaching, partnership working, financial/governance resilience and developing a hub in a range of contexts (rural, urban and coastal).
---
Jeremy Dibb | Retired Director of Warwickshire Music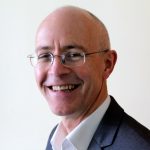 Jeremy Dibb has worked in music education all his life and is the former Director of Warwickshire Music – retiring in April 2020.He worked for the music service for 24 years and as a Director of Music and Head of Performing Arts in school posts previous to this. As such Jeremy has extensive experience in all aspects of music education with a particular interest in the benefits of singing and music on brain development and exploring recent and ongoing neuroscience research. 
He remains very active leading a unique singing project Warwick – A Singing Town and as Chair of Trustees for Warwickshire Choristers. 
'Leading a busy music service was a fantastic job but very pressured and the opportunity to have had a mentor of my own would have been most welcome'! 
---
Jeremy Sleith | Head of Service at St Helens Council Music Service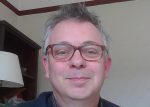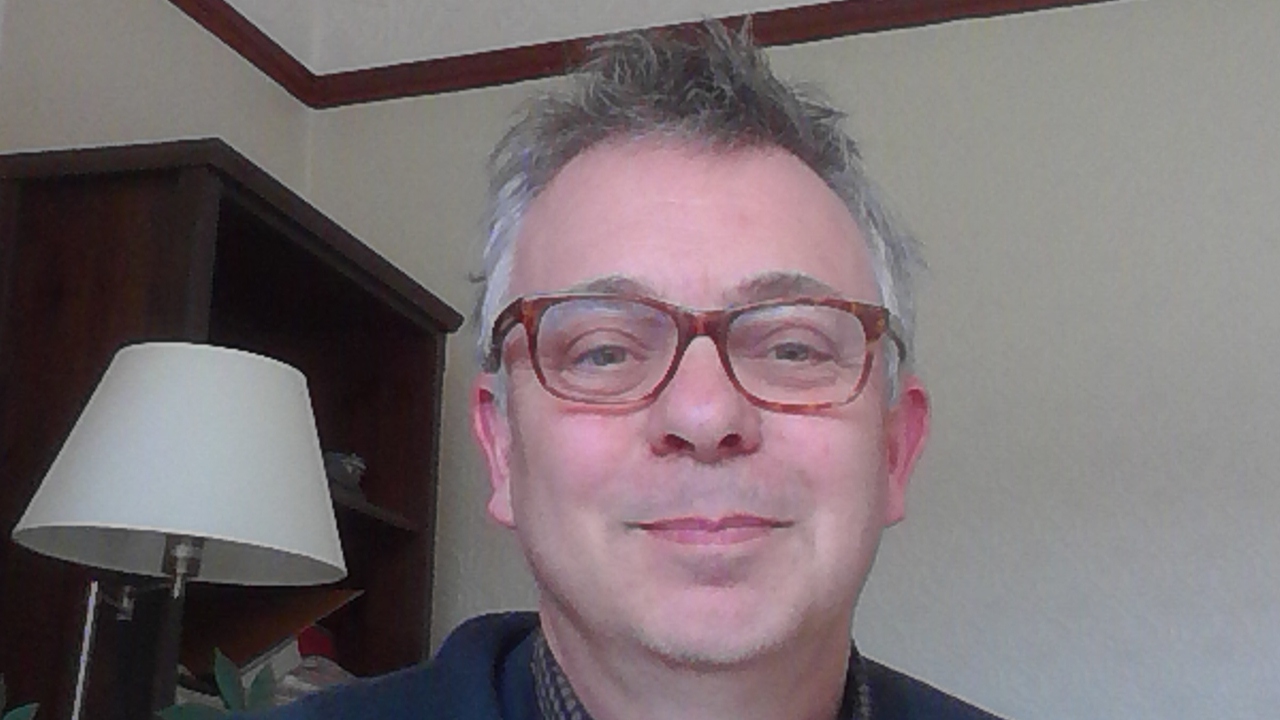 I have worked as the Head of St Helens Council Music Service since its inception in 2008.  Previously I held senior roles within Stockport and Suffolk Music Services.  I have experience of instrumental and curriculum teaching over my 30+ year career as well as ensemble direction.  I have a PhD in education research where I investigated how a service could create a Wide Opportunities programme that considered its participants as musicians and the class as a band or orchestra from the first lesson.  As such I have an understanding of the Theory of Change Management, Communities of Practice, and programme and project management.  I have also been instrumental in developing a Hub alliance across our city region. I have had recent success at drawing in additional income through grants to support and expand the work of this alliance.
 Specific areas of interests: Staff development and service structures, curriculum (including instrumental and ensemble) design and implementation, development of leadership roles, preparing for tough/challenging conversations and creating personal and organisational resilience. 
---
Kath Page | Manager of Southampton Music Hub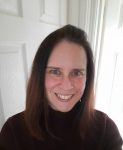 Kath Page is currently manager of Southampton and Isle of Wight Music Hubs. Kath has worked extensively in various educational settings since 1998. She was a secondary music consultant in Hampshire before joining the Southampton Schools Inspectorate in 2008. Alongside this role Kath has continued to work in ITT settings and delivers training sessions across the region.
Her current role has provided opportunities to turn around a failing music hub and develop delivery models across both commissioning and delivery hubs. Most importantly Kath has gained significant insight into improving engagement with schools, developing a diverse and inclusive schools based offer and building relationships and sustainable partnerships with both schools and partners. Kath is now taking that place based learning forward into her work as Chair of Southampton Cultural Education Partnership.  
Specific areas of interest: Managing two hubs, developing and embedding partnership models, creating a needs based approach to hub work, developing a hub model from scratch, transforming a failing hub & developing innovative approaches to inclusion.
---
Kevin Rivett | Independent Music Consultant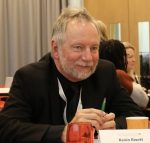 Kevin has dedicated his professional life to enhancing the opportunities for children and young people to explore their creativity through music. He started his musical journey studying Music Education in Perth, Western Australia before working as a peripatetic guitar teacher in the Outback.  He moved to London and subsequently settled in Yorkshire, becoming Head of Service at Calderdale Music Service.  In 2015 he led the successful transformation of the music service into an independent charitable trust and continued as CEO until 2020.  
 
Kevin is passionate about the benefits of workforce development which can be achieved through resilience training and mentoring. He has written various published articles including contributing to "A Common Approach" in 2002 and an article in "Reflections on Resilience and Creative Leadership" in 2018. Kevin believes "It is crucial to create an opportunity where the mentee is truly listened to and allowed to reflect.  I believe the process is potentially transformational." 
 
He now operates as a freelance music consultant and is the chairman of a local cultural arts network.
Specific areas of interests: Creative development for both organisation and workforce, workforce development through the GROW model and other appropriate tools. 
---
Lewis Gibbs | Hub Lead at Devon & Torbay Music Education Hubs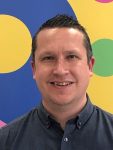 Lewis is an accomplished trumpet player and music educator. He grew up in South Wales and studied at Goldsmiths College and the Royal Academy of Music in London. Lewis was an instrumental teacher and part of the Senior Leadership Team of Sutton Music Service for many years, before becoming Head of Sutton Music Service.
In 2019, Lewis took the opportunity to relocate his young family to the South West, becoming Head of Babcock LDP Music, lead partner in the Devon and Torbay Music Education Hubs. Lewis is on the board of the Devon and Torbay Cultural Education Partnership, acts as an external assessor for the Wren Music CME qualification and is a trustee of the Dulce Haigh Marshall Trust.  
---
 Lindsay Evernden | Director at The Music Practice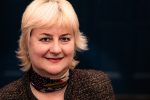 I am an experienced music educator, having worked as a Head of Music in a large and successful Performing Arts school, before becoming a London based Hub Leader. Currently developing a small business as Director of 'The Music Practice'. I started my musical journey in Yorkshire, playing in  the Leeds College of Music and University Orchestras before moving to London to study the Oboe and Piano at the Royal Academy of Music, followed by a PGCE at UCL. I am passionate about affordable access to good quality music making for children and young people and have a particular interest in music making to support mental health and well- being.  During my 10 years as Head of Hub, I developed a creative vision and strategically led the team into a positive phase. Working with all partners I created a diverse range of high level opportunities for the Service.
Specific areas of interests: Implementing change in difficult circumstances, developing confidence as a team leader and the importance of partnership working 
---
Matthew Gunn | Head of Cambridgeshire Music  
I have worked within formal and informal arts education roles for 30 years including the leadership of community arts development, charities, representation on national bodies and forums and within the public sector working with settings, community groups, health and well-being and a broad range of professional artists and arts organisations. For the majority of this time I have been leading organisations and teams developing and evolving services and infrastructures to meet the changing needs of the sector, working with colleagues to design and implement change both for the present and expected requirements over time.
Specific areas of interests: Development and vision planning and identifying lateral connections or opportunities that connect ideas together, longitudinal infrastructure projects, identifying steps that need to be evolved over time to support expected change in the future at the right time. 
---
Michael Summers | Head of Service at Durham Music Service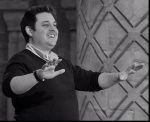 Michael is head of Durham Music Service, school improvement advisor, Director of Durham Vocal festival and Choral Conductor. He has mentored and supported schools, Music eduction Hubs, leaders, teachers, in curriculum development, leadership, business planning and teaching and learning. 
He founded the Durham Vocal festival that attracts world famous choral singers but with a firm foundation in education. He developed the DMS primary progress map that has been downloaded over 1,000 times. Over the past year has developed DMS' virtual offer establishing a YouTube channel and content that has had over 55,000 views in past year, growing the reach and stabilisation of DMS.
Specific areas of interests: Leadership, business planning, curriculum design & fundraising  
---
Peter Bolton | Chief Executive at Kent Music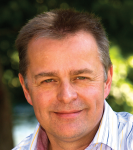 Peter Bolton studied music at University College Cardiff and the Royal Northern College of Music before starting a career in arts management. In his early career he worked on short contracts with the Edinburgh International Festival, Tanglewood Festival and Festival of Sydney before becoming the tour manager for The Academy of Ancient Music. He went on to be music officer for Southern Arts Board (now Arts Council England South East) and managed the Turner Sims Concert Hall in Southampton. He spent five years as artistic director of Norfolk & Norwich Festival before setting up his own business providing freelance services to cultural organisations. During this time he was the programmer of Nottingham Classics, artistic director of the Petworth Festival and development consultant for the British Arts Festivals Association. In 2008 he moved into music education and became the chief executive of Kent Music. In his spare time he plays the clarinet for various groups in Kent and rides his road and mountain bikes. 
 Specific areas of interests: Supporting senior leaders, aspiring senior leaders or supporting music staff, organisational change, making tough organisational decisions, marketing and comms. 
---
Sharon Walker | Area Relationship Manager at East Riding Music Hub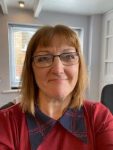 Conservatoire trained followed by PGCE in Instrumental and Secondary Class teaching in London. After starting my teaching career in Merseyside I moved to the East Riding as a woodwind teacher for the music service and tutor inn clarinet/sax at Hull University. In 2006 I was promoted to Head of Woodwind and then became Area Relationship Manager several years later. In the Summer of end 2019 I was invited by ABRSM to become a Woodwind consultant for their new revised syllabus and subsequently was invited to be a clarinet consultant and a saxophone syllabus selector for the 2022-2025 Woodwind syllabus.
Specific areas of interests:  Maintaining standards when delivering small group instrumental tuition, embracing  the latest demands on our profession, supporting teaching musicians who are at a 'crossroads' professionally & the future for young people working with a music service.
---
Simon Lock | Head of Service at North Somerset & South Gloucestershire Music Hubs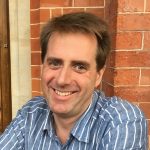 Having started my career as a violinist and music teacher, I have been in leadership roles in Music Services and Music Hubs for nearly 20 years; 15 as a Head of Service. I am motivated by creativity and innovation, using creative leadership as a catalyst for exploring solutions to the challenges faced by today's music education leaders. 
My Masters in Business Administration studies included a focus on creative management, peer leadership and the development of learning organisations. Following my first degree in Music Performance, I completed my PGCE before studying for an MBA. I am a Chartered Manager and Fellow of the Chartered Management Institute (CMI) and am a mentor on the CMI's manager support programme.
Specific areas of interests: Creative strategic leadership, strategic planning and implementation, innovation and transformation, change management, organisational learning & stakeholder management.
---
Stephen Wild | Independent Consultant 
Stephen Wild established and led the Leeds Music Education Partnership (the Hub for Leeds) from its inception until 2020. He is a Trustee and Vice-Chair of Calderdale Music Trust.
While at Leeds, Stephen developed outstanding partnerships as part of his Hub role. He created a leadership team and a workforce with flexible and appropriate contracts for enable them to deliver excellent teaching and learning. He was regional representative for Music Mark in Yorkshire and Humber.
Since stepping down from permanent employment last year, Stephen has pursued other projects, which include supporting other Hubs as an independent consultant. He is part of EDIMS (Equality, Diversity and Inclusion in Music Studies) to support pathways and access for young people of all backgrounds into Higher Education.
A French horn player, composer and folk accordionist, he is passionate about supporting Hubs to embrace a wide range of musical genres and deliver high quality learning.
Specific areas of interests: Leading change, Instrumental teaching pedagogy, Staff development, Governance, Partnership 
---
 Sue Beckett | CEO at Portsmouth Music Hub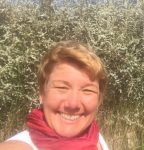 Sue is CEO of Portsmouth Music Hub – her experience in education encompasses over thirty years including working in four Music Services. Sue has worked as a CEO, Head of Service, Deputy Service Director, Music Adviser, OfSTED Inspector, peripatetic teacher and class teacher. She also works as a Coach and Consultant and is a Certified Trainer of Neuro-Linguistic Programming. Sue has been a Mentor as part of the ACE Mentoring scheme. 
 Specific areas of interests: Change management, hub transformation, vocal development, partnership with heads, winning hearts and minds, events to inspire. 
---
Tim Rogers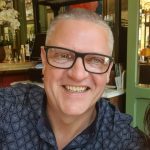 Tim has worked as a consultant for both private and public sectors across the Music, Education and Health & Leisure sectors. He began his career as a professional musician serving with Her Majesty's Armed Forces in the Royal Artillery Band. For the past 25 years, he has worked with Lancashire Music Service, which has seen him progress from peripatetic brass and woodwind teacher to Head of Service. Tim has worked across all areas of the service, including initiating the Wider Opportunities Programme, developing the performance management scheme and leading service change. Over the past 11 years, he has successfully restructured the organisation ensuring financial security whilst increasing the number of pupils engaging with the service and raising customer satisfaction levels. Over this time, Tim has completed a Master's Degree in Psychology of Music Education and a Master's Degree in Business Administration. He has extensive experience of managing change across organisations and is presently a member of the Commercial Strategy Board for Lancashire County Council, Hub Quality Assurance Board and Artsmark Panel for Arts Council England. 
Specific areas of interests: Managing change within organisations (in practice as Head of a Traded Service within a Local County Council), instigating and managing several structural changes and organisational philosophies, business planning and managing stakeholder partnerships. 
Join the Mentoring Scheme - Become a Mentee
If you would be interested in participating in the mentorship scheme and being paired with a mentor, please complete the Expression of Interest form below. In this form you will be able to specify if there are any particular topics you wish to cover and list your choice of three preferred mentors to be matched with.
About the Provider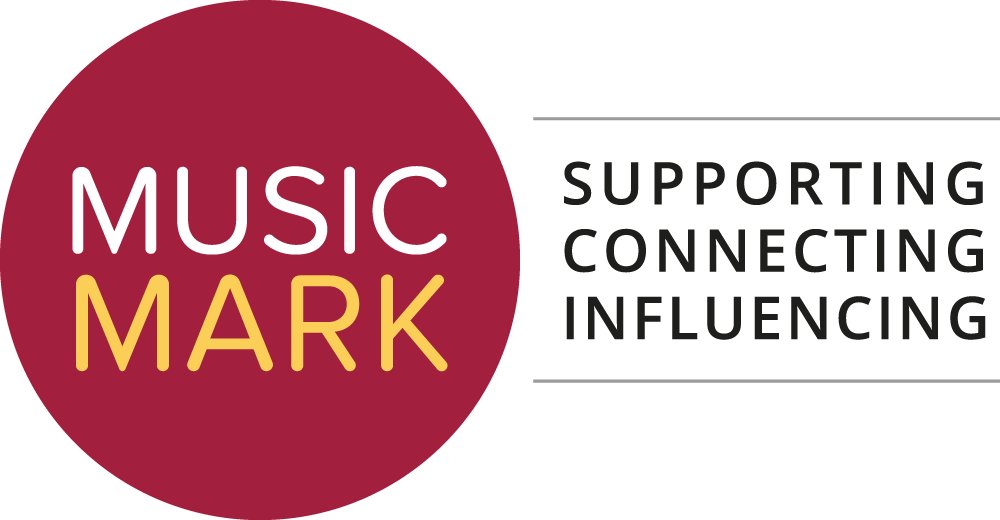 The UK Association for Music Education