Music Mark Mentoring Scheme
Our mentoring scheme is helping to share the wealth of experience and knowledge within the music education sector. The scheme is funded by Arts Council England as part of our Hub Support Programme. If you have any questions, please get in touch with Gary Griffiths at gary@garygriffiths.com.
Interested in being mentored?
Our mentors have taken part in a training programme delivered by Relational Dynamics 1st and are looking forward to working with you.
All requests for particular mentors will be taken into consideration but we cannot guarantee that you will receive your first choice. If there is no one matching your requirements at the moment please get in touch with our consultant Gary Griffiths at gary@garygriffiths.com to discuss your requirements.
What to expect from the mentoring programme:
Once you have completed the Mentee Expression of Interest form, we'll organise a 'chemistry call' with your prospective mentor in which you and the mentor will discuss what you'd like to get out of the mentoring sessions.
If you wish to continue, you'll embark on a series of four mentoring sessions.
---
Mentor Profiles
Kathleen Picken | Music Teacher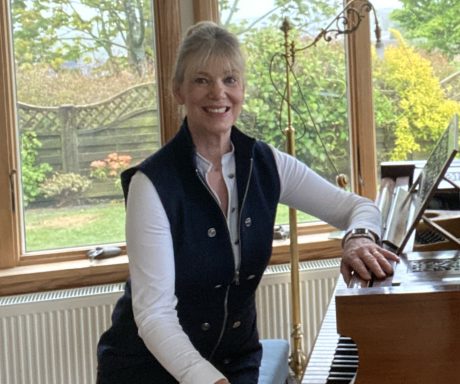 Hello, I am Kathleen Picken and live near Kirkcudbright, a beautiful town on the south west coast of Scotland.
I studied music at Aberdeen College of Education and started my teaching career in secondary.
After a break when my family were young, I started teaching music in primary schools, a job I have been doing now for over 35 years. I have been involved in creating and developing music resources for many years which show clear progression across the levels in Curriculum for Excellence and share these resources when presenting workshops at conferences and online to help support teachers in the delivery of music.
---
David Heywood | Principal of Calderdale Music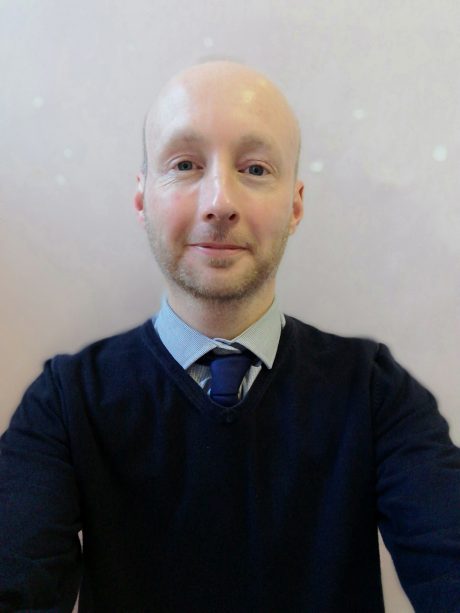 David has been the Principal of Calderdale Music since June 2020 having worked as the Deputy Director at the organisation from January 2019. Since taking on the role of Principal, David led the organisation through a period of dramatic change including a move to an employed workforce, a complete organisation wide re-brand, a move into brand new state of the arts premises at The Old Courthouse and ensuring that the organisation provided children and young people with access to a high quality musical education during a global pandemic! Prior to moving to Calderdale Music, David successfully led a Performing Arts Department and worked as part of the Senior Leadership team at a successful secondary school in Lancashire. These experiences enabled David to hone a range of skills in curriculum planning, leadership and management at all levels, strategic development and organisational reform.
David has a passion for Music Technology which was developed during an early career of sound, lighting and stage production with one of the UK's largest audio visual companies. This forms part of his organisation philosophy to ensure that children and young people have the opportunity to experience and develop skills in high quality performances, productions and experiences.
Specific areas of interest: Organisation wide improvement; Support for MEHs identified as Arts Council Major Risk; Leadership and management; Curriculum development
---
Amy Fitz Doyley | Musician, Teacher, Workshop Leader, Programme Manager / Director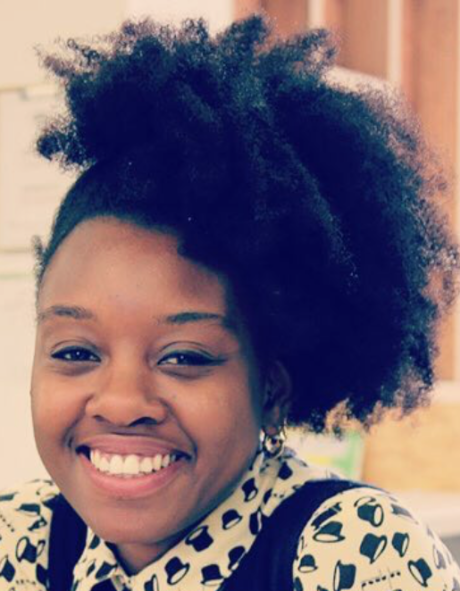 Amy is a vocalist, musician, writer, and producer who began her formal musical training at the BRIT School for performing Arts & Technology in London, UK. Following this, she studied Commercial Music (BA Hons.) at the University Of Westminster; this degree was the first in the UK to offer the opportunity to learn, practice and experiment with the artistic and business strategies in today's music industry. She now works within various musical settings, which include; offering educational, creative writing and confidence building workshops, experimenting on personal projects with live musicians and collectives as well as working in a solo capacity, where she manages herself under the name Amy Fitz Doyley.
Amy has previously worked as a programme manager and director with music charities such as School Ground Sounds, Girls Rock London and run music workshops with organisations such as Song Academy, Fairbeats and Spitalfields Music, whilst supporting young people and adults in musical development across London. Amy regularly takes part in the University of Westminster alumni mentoring scheme, where she's been able to support students, through insight and guidance where needed. Amy has a deep understanding of the benefits of mentoring and has recently taken-part in professional Unconscious Bias Training, to ensure she's equipped to support each mentee effectively.
---
Gennie Joy | Subject Co-Ordinator (Curriculum, Early Years & SEND) at Southwark Music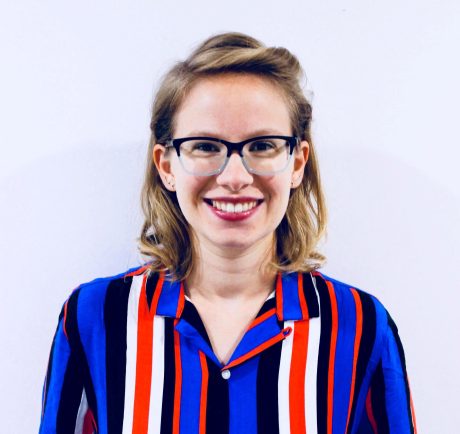 Gennie is an experienced music educator, working with participants of all ages and in a diverse range of settings. She has worked as a primary curriculum music tutor for Southwark Music since 2014, and now holds the role of Subject Co-Ordinator (Curriculum, Early Years & SEND) for Southwark Music. This role includes helping to oversee the curriculum partnership programme in the borough, planning, developing, and evaluating projects with partners and co-ordinating the Early Years and SEND provision of Southwark Music.  Alongside this, she works as a Music Practitioner for Soundabout and The Amber Trust, working with closely with children and young people with SEND and their families to use music as a tool of communication. Gennie has recently managed and delivered a Soundabout music project in partnership with Lewisham Music and the South Riverside Music Partnership (SRMP), including music provision in a Lewisham primary school and delivery of a CPD programme for the SRMP. She also runs workshops and other education programmes on a freelance basis, recently working with Yardarm Folk Orchestra and Under1Roof.
Alongside her education work, Gennie is the bass clarinettist and founder of soundSPARK, an innovative chamber group of musicians that is passionate about bringing the highest level of music making to all areas of the UK. soundSPARK plays music across a wide variety of genres and styles, from classical and contemporary music to pop and jazz favourites. Alongside performances, soundSPARK is dedicated to bringing high quality education projects to schools, hubs and communities around London and beyond. Gennie is also the co-founder and clarinettist of The Ashdown Duo, a woodwind duo who regularly perform as artists for Music in Hospitals and Care, playing concerts in care settings around London and the South East.
Specific areas of interest: Inclusive music making (particularly with those with complex needs); Creating and developing partnerships; Curriculum design and implementation; Developing strong relationships within local communities
---
Rona Topaz | Singing tutor and choir leader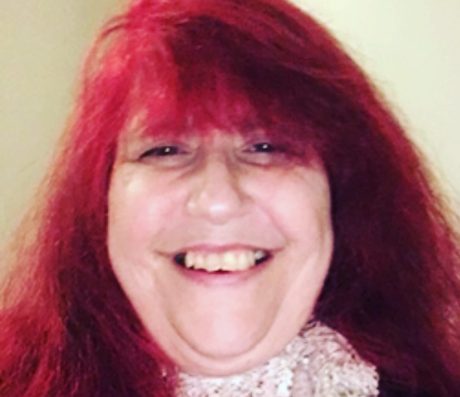 I am a singer/actress/songwriter and choir leader. I have been a freelance workshop facilitator since 2003. I specialise in the arts and health sector and in leading choirs for people with learning difficulties, neurodiverse issues,  physical disabilities, and choirs for people with diagnoses of dementia. Most recently I have been working at Farnham Maltings Arts Centre, and I am currently coaching the CEO of Together 2012. I am also hearing and mobility challenged.
---
Anita Holford | Freelance communications practitioner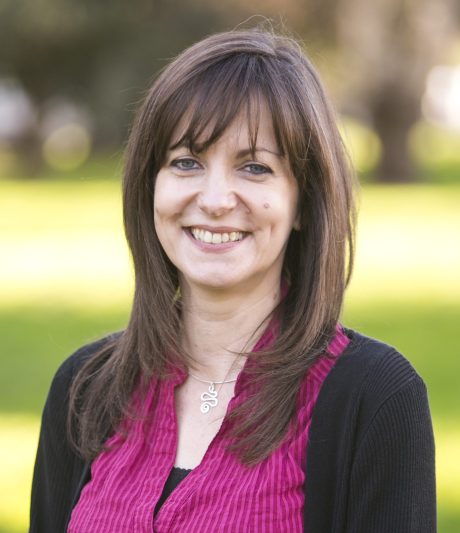 I help music organisations with a social or educational purpose to communicate their value and impact, break down barriers to what they do, sell their services. I help them to break down barriers to what they do, and advocate to funders, partners and commissioners of their services, as well as participants/learners. I help with everything from comms strategy and planning, to copywriting eg for annual reports and funding applications, to website and content creation. I work/have worked with Changing Tracks; a range of hubs and music services; Youth Music (eg providing strategic advice and co-ordination for the Alliance for a Musically Inclusive England); Sound Sense; community music organisations such as The Music Works (comms and evaluation lead, and education programme manager), Anthem and many other music, arts and creative organisations.
I write an 'advice and resources' blog, host the Music for Education & Wellbeing podcast, and run the Music Education Works website.
Specific areas of interest: Communications; Impact and advocacy; Inclusive practice
---
Samantha Stimpson | CEO at SLS 360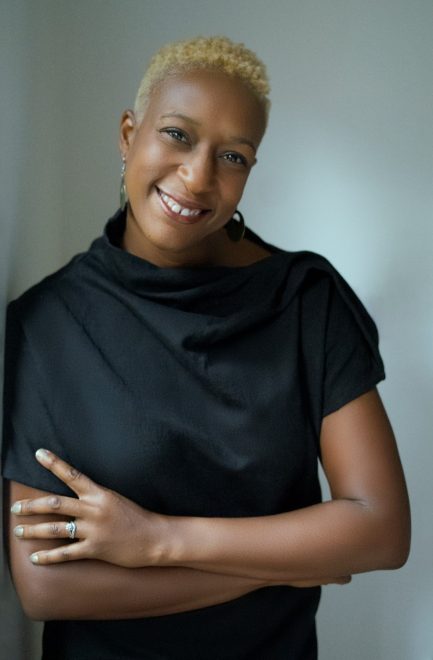 Samantha is the founder and CEO of SLS 360, Equity Diversity and Inclusion consultants specialising in working within the Arts and Music sector. She has spent over 20 years in the education sector as a senior leader of a music education hub, music advisor, lecturer and education consultant. Her passion is inclusive and authentic leadership and though her sessions she aims to support and empower people to step into their greatness, show up in the world and use their superpower to inspire others and transform lives.
Specific areas of interest: Equity, Diversity & Inclusion; Inclusive & Authentic Leadership; Mindset shift; Women in Leadership
---
Sarah Atter | Freelance Musician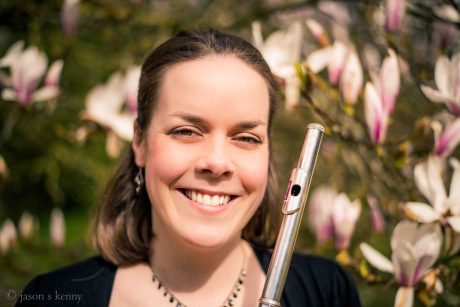 Sarah Atter is an award-winning Manchester-based musician with extensive experience of devising and delivering education and community projects, alongside student and teacher training, large-scale residencies and consultancy work. She works across a variety of fields including music in healthcare, music in the community, music in education, music in criminal justice and collaborative cross-art form projects.
Sarah works both as an independent practitioner and in partnership with organisations including Manchester International Festival, Manchester Camerata, Streetwise Opera, the Royal Liverpool Philharmonic and Music in Prisons. Sarah has also lectured at The University of Manchester, the RNCM, and designs and delivers artist development training for CAN, TiPP and Chetham's School of Music.
As a flautist, Sarah works across the country in orchestras and chamber ensembles. She also inspires the next generation by teaching flute players of all ages across Greater Manchester.
Specific areas of interest: Outreach and community work; Employability; Exploring current work situations and mapping possible next steps; Freelancing and being self-employed
---
Julie Stanning | Head of Bexley Music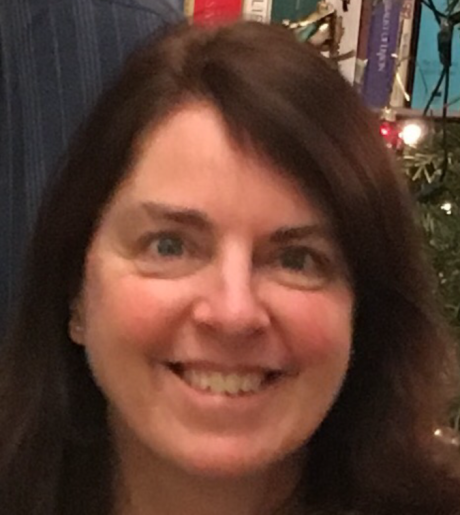 Julie is Head of Bexley Music, and Hub Lead for the Bexley Music Education Hub.
After gaining a degree in Music and German, followed by a PGCE, Julie started her teaching career as Head of Music in a Boys' Comprehensive School in Bethnal Green.  She then spent three years in the Papua New Guinean rain forest, as a Creative Arts and English teacher with Voluntary Services Overseas.
On her return, Julie achieved Advanced Skills Teacher status in secondary music and became Arts College Director in a Bromley secondary school, where she worked for over 16 years.
Since 2012, Julie has been Head of Bexley Music Service and Music Hub Lead, and in these roles continues to maintain her work as a music practitioner in the classroom, as well as offering Continuing Professional Development, and bespoke support for primary and secondary teachers in the borough. In this role, Julie led the Artsmark Pilot Scheme in Bexley, providing support for schools to attain the Artsmark Award, and in this capacity, she delivered whole school and governor training sessions.
As a Music Lead Practitioner for the Specialist Schools and Academies Trust, Julie built up a network of secondary Music teachers, leading training courses in London and the South East as well as presenting sessions on national initiatives and developments in music education at the annual SSAT Arts and Music Colleges National Conferences.  Julie was selected to work on the DfE's QCA Exemplification of Standards at KS3 and Assessing Pupil Progress (APP) projects and was also a Consultant on the Trinity College/OU SoundEd Music CPD Programme.
Whilst at university, Julie specialised in the French Horn, and continues to perform in a number of ensembles.  She is an experienced musical director, and has led over 25 UK and European music tours for youth ensembles.
Specific areas of interest: Responsibilities of Head of Music Service & Music Hub Lead; Engaging schools through delivering CPD to whole school teaching staff, SLT and governors; Ofsted 'Deep Dives'; Curriculum planning; Staging large-scale Music Hub productions; Engaging with Music Hub partnerships.
---
Karen Brock | Head of Tower Hamlets Arts and Music Education Service (THAMES)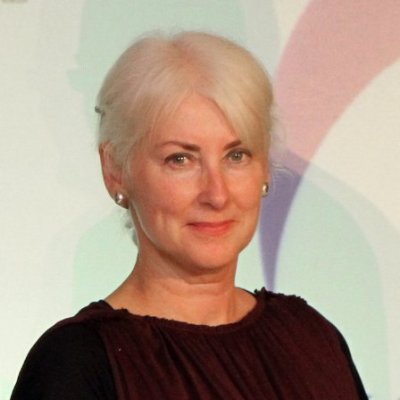 Karen Brock MBE began her career teaching in Oxfordshire where she also worked as an Advisory Teacher. She was then appointed Senior Manager then Deputy of the Hampshire Music Service which at that time included the City of Southampton. In 1995 she was appointed County Adviser for Music/Arts for East Sussex where she also acted as a generalist School Improvement Adviser and as an accredited OfSTED Inspector for Music/Performing Arts. She currently works for Tower Hamlets Council where she is Head of the Tower Hamlets Arts and Music Education Service (THAMES) which she founded in 2005. THAMES is the Lead organisation for the Tower Hamlets and City of London Music Education Hub.
She has contributed to numerous national initiatives including secondment to the Qualification and Curriculum Authority (QCA) to work on the development of the National Curriculum for Music (2000) as well as working alongside HMI as an Additional Inspector (AI) inspecting Music Services. She has provided advice for Governments as well as Local Authorities and most recently sat on the Panel for the Model Music Curriculum (MMC). She has contributed to several published Schemes of Work for KS3 Music (including the London Curriculum for Music) as well as providing teacher resources for numerous cultural organisations including Channel 4 and Glyndebourne. She has been Vice Chair of the UK Music Education Council (MEC) and Chair of the Greater London Authority (GLA) Music Education Group. She also sits on the Education Advisory Group for the London Symphony Orchestra. She was awarded an MBE for Services to Education in the New Year Honours List 2017.
Specific areas of interest: Supporting senior leaders; Managing change; Problem solving; Staff development and restructures; Finance; Challenging conversations; Curriculum development in music and arts education in schools; Supporting high standards of achievement; Access for all
---
John Stephens | Senior Manager at Surrey Arts
I was head of Greenwich Music Service from it's inception in 1999 until 2010. Before that my career started in 1985 as a primary school teacher, at and various times since then I have been a music specialist teacher, secondary music technology peri, primary deputy headteacher, and consultant. In 2014 I completed an MA in Social Entrepreneurship at Goldsmiths, and in 2017 a PG Diploma in Research Methods at UCL Institute of Education. I am currently a senior manager (0.6 fte) at Surrey Arts / Surrey Music Hub and am Chair of Culture Box Surrey (the Cultural Education Partnership for Surrey). Interests outside work include football, film photography, music making and being a chair of trustees for a local charity.
Specific areas of interest: Leadership, management and governance; Organisational effectiveness; Equity, diversity and inclusion; Effective partnerships, including with schools; Local Cultural Education Partnerships; Social entrepreneurship
---
Sue Wakley | Manager of Milton Keynes Music Hub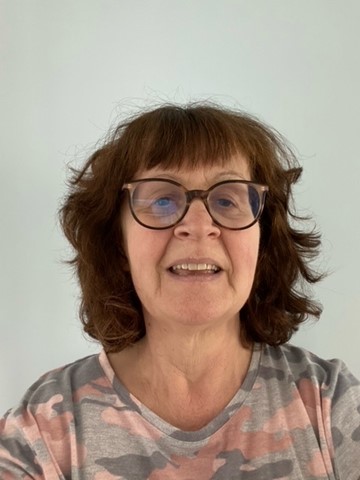 Sue studied cello at the Guildhall School of Music and Drama before embarking on a teaching career with Walthamstow initially and then North Bucks which was later amalgamated with Milton Keynes.
She initially worked as a full time cello teacher and then became Head of Strings, Area Leader, Instrumental Leader and finally Hub Manager. She particularly enjoyed her time as Instrumental Leader as the role included responsibility for Music centre ensembles which were thriving in MK at the time. Many happy memories were made through tours, concerts and Youth Music events.
My new passion within my role is to embrace equality, diversity and inclusion as far as possible.
Out of work I enjoy walking my working cocker spaniel, Douggie and do my best to support my 3 children (who are now young adults) as they navigate university and the job market.
---
Beth Higham-Edwards | Performer, educator, producer, coach, trustee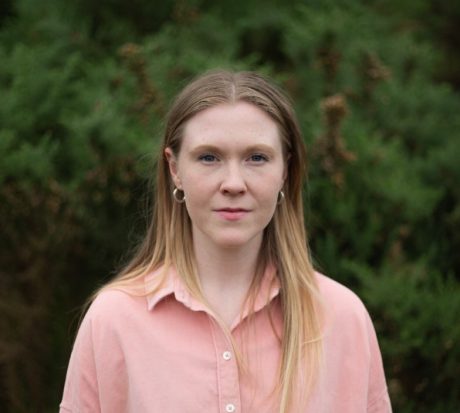 Beth is a percussionist and educator who largely works in theatre and classical music. Her recent performing credits include; The Mirror and the Light (West End for RSC), Inala (West End and international tour), Amadeus and Common at The National Theatre and Measure for Measure Henry V, Macbeth and Othello, at Shakespeare's Globe. She has performed and recorded with bands including Bring Me the Horizon, Alter Bridge and Alt J, and has recently performed with the Birmingham Contemporary Music Group, Paraorchestra, and her percussion group Beaten Track Ensemble, who most recently played at the Wigmore Hall.
Beth is well known as an educator within the music sector. She teaches percussion at Junior Trinity Laban, is a workshop facilitator and educator, and is on the Board of Trustees with the National Children's Orchestra. In November 2021 she received the RPS ABO Salomon Prize for her work with the London Chamber Orchestra's education Project Music Junction where the awarding panel said 'Beth's brilliance through this has been to make all young people – regardless of their musical ability, or even whether they own an instrument – feel musically fuelled. She has cultivated such curiosity, creativity and resourcefulness among so many, not just fortifying them through the lockdown, but setting them on musical journeys for life'. She has worked with the London Symphony Orchestra, Wigmore Hall, Royal Opera House Bridge, Britten Pears Arts and BBC Proms as a workshop facilitator. Beth trained as a Trainee Music Leader with Spitalfields Music 2014-15.
Whilst studying, Beth perceived a barrier for women in percussion – specifically for achieving more permanent or salaried jobs such as a position in an orchestra or teaching roles at conservatoires. She conducted some independent data collection and hosted a round table discussion at the Wigmore Hall in March 2019. As a result of this she has formed partnerships with some of the industries major organisations and is stepping out as an ambassador for gender equality and equal opportunity for instrumentalists.
In 2021 Beth and French horn player Letty Stott launched a new initiative – Gender and the Large and Shiny Instruments. The aim of the initiative is to promote gender equality for instrumentalists and celebrate fantastic performers working in the industry.
Beth has spoken on panels at the Royal Welsh College of Music and Drama 2019 for the Women Can weekend, Classical:NEXT in Rotterdam 2016, and has delivered provocations in Aix en Provence and London as part of the International Community Arts Academy – a collective of 15 emerging artists selected by the London Symphony Orchestra, Berliner Philharmoniker and Festival d'Aix en Provence. She is speaking at the ABO conference in February 2022.
She was also recently referenced in the arts council report on creating a fairer and more inclusive classical music sector in England and is Creative Associate at SWAP'ra (Supporting Women and Parents in Opera).
Specific areas of interest: EDI (specifically gender equality); A performer and teacher's perspective; Qualified coaching skills; A connectedness to the music industry in general and the inspiring artists who work and play within it
---
Helen Mason | Vice Chair of Thurrock Music Service, Ex Head of Redbridge Music Service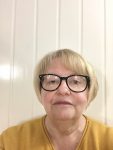 Helen has worked in Music Education for several decades including 12 years as CEO of Newham Music and 5 Years as Head of Redbridge Music Service.  She has also worked in several other interim roles including substantial ones in Ealing Music Service and North East Lincs Music Hub and spent 2 years helping to develop Music8London as a consortium of London Music Services. Helen has also had several national roles both in Music Mark, FMS and MEC.  Helen left Redbridge Music Service in July 2020 and now  owns and manages  the Corsewall Lighthouse Hotel in South West Scotland.  She retains her interest in Music Education continues to do some consultancy work for Hubs alongside her role as vice chair of Thurrock Music Hub.   
Specific areas of interest: Staffing developments such as management restructures and staff relationships; Spinning Out (charitable trusts); Developing supportive networks of other talented female leaders
---
James Dickinson | Head of Hull Music Service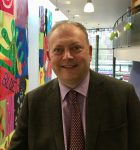 James Dickinson began learning the French horn with the Hull Music Service at the age of 9 and subsequently played in National Youth Orchestra as well as attended the Junior Department of the RCM. He read music at Oxford University (Lady Margaret Hall) and then worked as an orchestral manager and taught brass. After a spell as a mastering studio manager he left music and became marketing manager of two IT companies before becoming Projects & Activities Manager for Hertfordshire Music Service in 2003. He succeeded John Witchell as Head of Hertfordshire Music Service in 2007. During his time in Hertfordshire he oversaw two new music centre building projects, implemented new pay & conditions, and was involved in a number of large funded programmes including Musical Futures. Hertfordshire was awarded three Diplomas of Merit from the National Music Council under his leadership.  
 
In the early days of Music Education Hubs he devised an ACE funded peer learning programme with Peter Chivers (Director of Brighton & Hove Music & Arts) and has participated in subsequent peer learning and mentoring initiatives. James was FMS then Music Mark Eastern Regional Convenor 2012-16 and was elected as a Music Mark trustee in 2016 and succeeded Graham Smith as Chair in 2017. He is a Trustee of Grimethorpe Colliery Band and Yorkshire Young Musicians.  
 
In October 2018, life came full circle when James succeeded Chris Maynard as Head of Hull Music Service, Lead Partner for Hull Music Hub. Based in the purpose built Albemarle Music Centre in the heart of the City, he and his team are committed to "putting music at the heart of Hull." He played solo horn with Amersham Band until his move north. 
---
Jennifer McKie | Head of Lincolnshire Music Service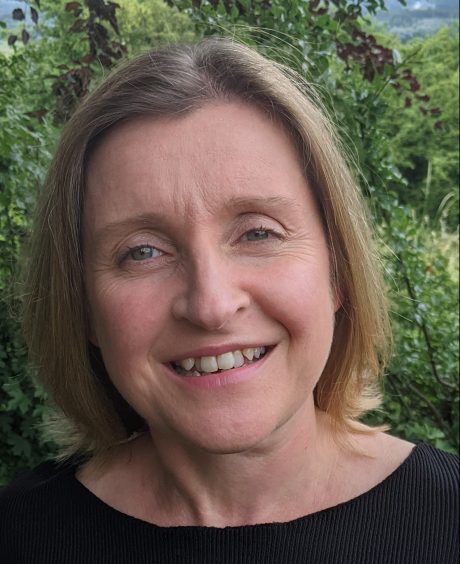 Jennifer has been in music education for over 20 years and is the Head of Lincolnshire Music Service which is the lead organisation for Lincolnshire Music Education Hub. LMS was awarded 'Youth Organisation of 2020' at the Classical Digital Music Awards. Prior to this, she led the Hammersmith & Fulham Music Service, working as an Advanced Skills Teacher and securing accreditation as a Professional Coach through RD1st in 2018.
In 2019, Jennifer was awarded a Clore Fellowship demonstrating enriched and transformative cultural practice and engagement.
Jennifer is a Trustee for Music Mark UK, Hastings International Piano Festival and sits on the Arts Council England, Area Council for the Midlands.
Specific areas of interest: Staff developments including restructures; Challenging conversations; Professional coaching; Partnership working; Projects, financial/governance resilience; Developing a hub in a range of contexts (rural, urban and coastal)
---
Jeremy Dibb | Retired Director of Warwickshire Music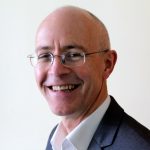 Jeremy Dibb has worked in music education all his life and is the former Director of Warwickshire Music – retiring in April 2020.He worked for the music service for 24 years and as a Director of Music and Head of Performing Arts in school posts previous to this. As such Jeremy has extensive experience in all aspects of music education with a particular interest in the benefits of singing and music on brain development and exploring recent and ongoing neuroscience research. 
He remains very active leading a unique singing project Warwick – A Singing Town and as Chair of Trustees for Warwickshire Choristers. 
'Leading a busy music service was a fantastic job but very pressured and the opportunity to have had a mentor of my own would have been most welcome'! 
---
Jeremy Sleith | Head of Service at St Helens Council Music Service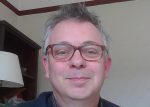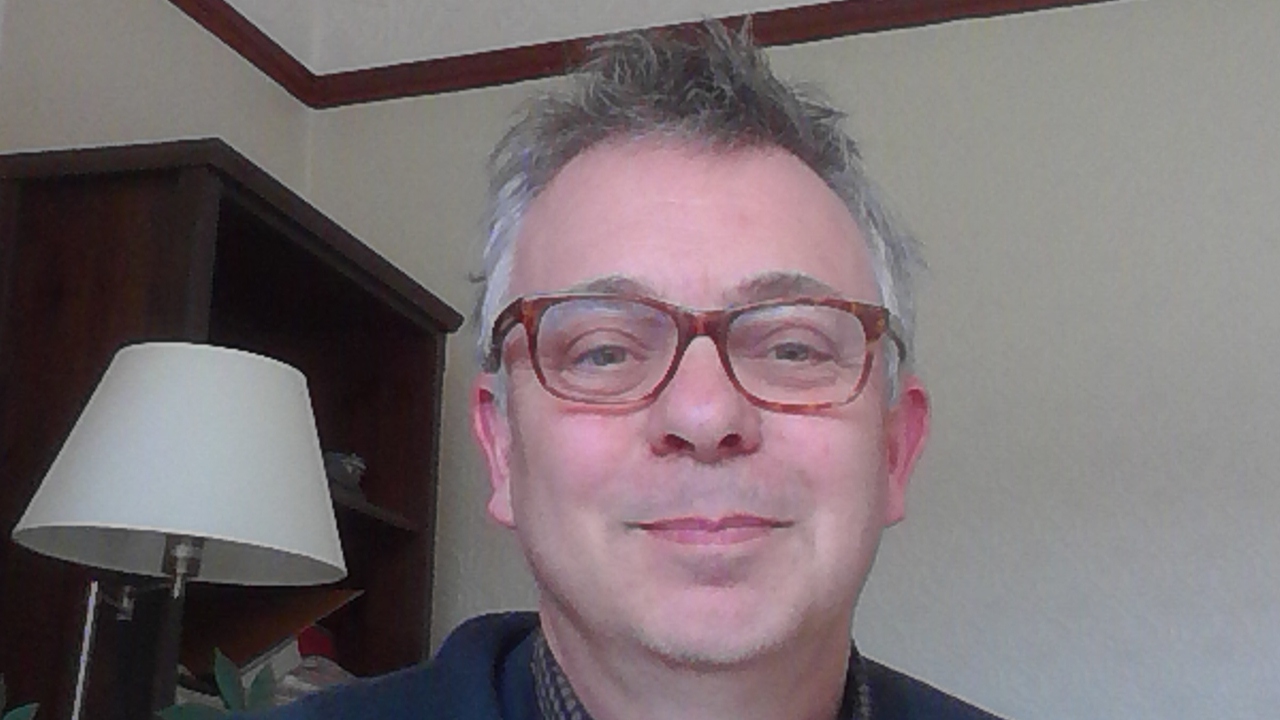 I have worked as the Head of St Helens Council Music Service since its inception in 2008.  Previously I held senior roles within Stockport and Suffolk Music Services.  I have experience of instrumental and curriculum teaching over my 30+ year career as well as ensemble direction.  I have a PhD in education research where I investigated how a service could create a Wide Opportunities programme that considered its participants as musicians and the class as a band or orchestra from the first lesson.  As such I have an understanding of the Theory of Change Management, Communities of Practice, and programme and project management.  I have also been instrumental in developing a Hub alliance across our city region. I have had recent success at drawing in additional income through grants to support and expand the work of this alliance.
Specific areas of interest: Staff development and service structures; Curriculum (including instrumental and ensemble) design and implementation; Development of leadership roles; Preparing for tough/challenging conversations; Creating personal and organisational resilience
---
Kath Page | Manager of Southampton Music Hub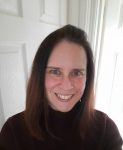 Kath Page is currently manager of Southampton and Isle of Wight Music Hubs. Kath has worked extensively in various educational settings since 1998. She was a secondary music consultant in Hampshire before joining the Southampton Schools Inspectorate in 2008. Alongside this role Kath has continued to work in ITT settings and delivers training sessions across the region.
Her current role has provided opportunities to turn around a failing music hub and develop delivery models across both commissioning and delivery hubs. Most importantly Kath has gained significant insight into improving engagement with schools, developing a diverse and inclusive schools based offer and building relationships and sustainable partnerships with both schools and partners. Kath is now taking that place based learning forward into her work as Chair of Southampton Cultural Education Partnership.  
Specific areas of interest: Managing two hubs; Developing and embedding partnership models; Creating a needs based approach to hub work; Developing a hub model from scratch; Transforming a failing hub; Developing innovative approaches to inclusion.
---
Kevin Rivett | Independent Music Consultant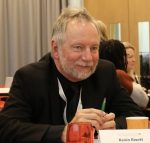 Kevin has dedicated his professional life to enhancing the opportunities for children and young people to explore their creativity through music. He started his musical journey studying Music Education in Perth, Western Australia before working as a peripatetic guitar teacher in the Outback.  He moved to London and subsequently settled in Yorkshire, becoming Head of Service at Calderdale Music Service.  In 2015 he led the successful transformation of the music service into an independent charitable trust and continued as CEO until 2020.  
 
Kevin is passionate about the benefits of workforce development which can be achieved through resilience training and mentoring. He has written various published articles including contributing to "A Common Approach" in 2002 and an article in "Reflections on Resilience and Creative Leadership" in 2018. Kevin believes "It is crucial to create an opportunity where the mentee is truly listened to and allowed to reflect.  I believe the process is potentially transformational." 
 
He now operates as a freelance music consultant and is the chairman of a local cultural arts network.
Specific areas of interest: Creative development for both organisation and workforce; Workforce development through the GROW model and other appropriate tools
---
Lewis Gibbs | Hub Lead at Devon & Torbay Music Education Hubs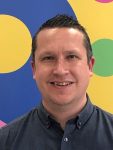 Lewis is an accomplished trumpet player and music educator. He grew up in South Wales and studied at Goldsmiths College and the Royal Academy of Music in London. Lewis was an instrumental teacher and part of the Senior Leadership Team of Sutton Music Service for many years, before becoming Head of Sutton Music Service.
In 2019, Lewis took the opportunity to relocate his young family to the South West, becoming Head of Babcock LDP Music, lead partner in the Devon and Torbay Music Education Hubs. Lewis is on the board of the Devon and Torbay Cultural Education Partnership, acts as an external assessor for the Wren Music CME qualification and is a trustee of the Dulce Haigh Marshall Trust.  
---
 Lindsay Evernden | Director at The Music Practice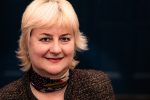 I am an experienced music educator, having worked as a Head of Music in a large and successful Performing Arts school, before becoming a London based Hub Leader. Currently developing a small business as Director of 'The Music Practice'. I started my musical journey in Yorkshire, playing in  the Leeds College of Music and University Orchestras before moving to London to study the Oboe and Piano at the Royal Academy of Music, followed by a PGCE at UCL. I am passionate about affordable access to good quality music making for children and young people and have a particular interest in music making to support mental health and well- being.  During my 10 years as Head of Hub, I developed a creative vision and strategically led the team into a positive phase. Working with all partners I created a diverse range of high level opportunities for the Service.
Specific areas of interest: Implementing change in difficult circumstances; Developing confidence as a team leader; The importance of partnership working 
---
Matthew Gunn | Head of Cambridgeshire Music  
I have worked within formal and informal arts education roles for 30 years including the leadership of community arts development, charities, representation on national bodies and forums and within the public sector working with settings, community groups, health and well-being and a broad range of professional artists and arts organisations. For the majority of this time I have been leading organisations and teams developing and evolving services and infrastructures to meet the changing needs of the sector, working with colleagues to design and implement change both for the present and expected requirements over time.
Specific areas of interest: Development and vision planning and identifying lateral connections or opportunities that connect ideas together; Longitudinal infrastructure projects; Identifying steps that need to be evolved over time to support expected change in the future at the right time
---
Michael Summers | Head of Service at Durham Music Service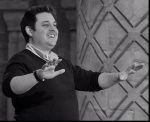 Michael is head of Durham Music Service, school improvement advisor, Director of Durham Vocal festival and Choral Conductor. He has mentored and supported schools, Music Education Hubs, leaders, teachers, in curriculum development, leadership, business planning and teaching and learning. 
He founded the Durham Vocal festival that attracts world famous choral singers but with a firm foundation in education. He developed the DMS primary progress map that has been downloaded over 1,000 times. Over the past year has developed DMS' virtual offer establishing a YouTube channel and content that has had over 55,000 views in past year, growing the reach and stabilisation of DMS.
Specific areas of interest: Leadership; Business planning; Curriculum design; Fundraising  
---
Peter Bolton | Chief Executive at Kent Music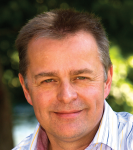 Peter Bolton studied music at University College Cardiff and the Royal Northern College of Music before starting a career in arts management. In his early career he worked on short contracts with the Edinburgh International Festival, Tanglewood Festival and Festival of Sydney before becoming the tour manager for The Academy of Ancient Music. He went on to be music officer for Southern Arts Board (now Arts Council England South East) and managed the Turner Sims Concert Hall in Southampton. He spent five years as artistic director of Norfolk & Norwich Festival before setting up his own business providing freelance services to cultural organisations. During this time he was the programmer of Nottingham Classics, artistic director of the Petworth Festival and development consultant for the British Arts Festivals Association. In 2008 he moved into music education and became the chief executive of Kent Music. In his spare time he plays the clarinet for various groups in Kent and rides his road and mountain bikes. 
 Specific areas of interest: Supporting senior leaders, aspiring senior leaders or supporting music staff; Organisational change; Making tough organisational decisions; Marketing and comms
---
Sharon Walker | Area Relationship Manager at East Riding Music Hub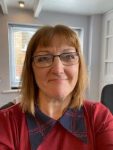 Conservatoire trained followed by PGCE in Instrumental and Secondary Class teaching in London. After starting my teaching career in Merseyside I moved to the East Riding as a woodwind teacher for the music service and tutor inn clarinet/sax at Hull University. In 2006 I was promoted to Head of Woodwind and then became Area Relationship Manager several years later. In the Summer of end 2019 I was invited by ABRSM to become a Woodwind consultant for their new revised syllabus and subsequently was invited to be a clarinet consultant and a saxophone syllabus selector for the 2022-2025 Woodwind syllabus.
Specific areas of interest:  Maintaining standards when delivering small group instrumental tuition; Embracing the latest demands on our profession; Supporting teaching musicians who are at a 'crossroads' professionally; The future for young people working with a music service
---
Simon Lock | Head of Service at North Somerset & South Gloucestershire Music Hubs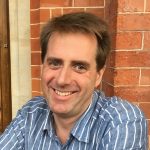 Having started my career as a violinist and music teacher, I have been in leadership roles in Music Services and Music Hubs for nearly 20 years; 15 as a Head of Service. I am motivated by creativity and innovation, using creative leadership as a catalyst for exploring solutions to the challenges faced by today's music education leaders. 
My Masters in Business Administration studies included a focus on creative management, peer leadership and the development of learning organisations. Following my first degree in Music Performance, I completed my PGCE before studying for an MBA. I am a Chartered Manager and Fellow of the Chartered Management Institute (CMI) and am a mentor on the CMI's manager support programme.
Specific areas of interest: Creative strategic leadership; Strategic planning and implementation; Innovation and transformation; Change management; Organisational learning; Stakeholder management
---
Stephen Wild | Independent Consultant 
Stephen Wild established and led the Leeds Music Education Partnership (the Hub for Leeds) from its inception until 2020. He is a Trustee and Vice-Chair of Calderdale Music Trust.
While at Leeds, Stephen developed outstanding partnerships as part of his Hub role. He created a leadership team and a workforce with flexible and appropriate contracts for enable them to deliver excellent teaching and learning. He was regional representative for Music Mark in Yorkshire and Humber.
Since stepping down from permanent employment last year, Stephen has pursued other projects, which include supporting other Hubs as an independent consultant. He is part of EDIMS (Equality, Diversity and Inclusion in Music Studies) to support pathways and access for young people of all backgrounds into Higher Education.
A French horn player, composer and folk accordionist, he is passionate about supporting Hubs to embrace a wide range of musical genres and deliver high quality learning.
Specific areas of interest: Leading change; Instrumental teaching pedagogy; Staff development; Governance; Partnership 
---
 Sue Beckett | CEO at Portsmouth Music Hub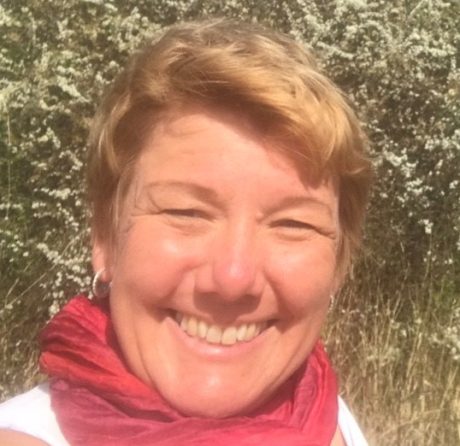 Sue is CEO of Portsmouth Music Hub – her experience in education encompasses over thirty years including working in four Music Services. Sue has worked as a CEO, Head of Service, Deputy Service Director, Music Adviser, OfSTED Inspector, peripatetic teacher and class teacher. She also works as a Coach and Consultant and is a Certified Trainer of Neuro-Linguistic Programming. Sue has been a Mentor as part of the ACE Mentoring scheme. 
Specific areas of interest: Change management; Hub transformation; Vocal development; Partnership with heads; Winning hearts and minds; Events to inspire 
---
Tim Rogers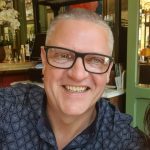 Tim has worked as a consultant for both private and public sectors across the Music, Education and Health & Leisure sectors. He began his career as a professional musician serving with Her Majesty's Armed Forces in the Royal Artillery Band. For the past 25 years, he has worked with Lancashire Music Service, which has seen him progress from peripatetic brass and woodwind teacher to Head of Service. Tim has worked across all areas of the service, including initiating the Wider Opportunities Programme, developing the performance management scheme and leading service change. Over the past 11 years, he has successfully restructured the organisation ensuring financial security whilst increasing the number of pupils engaging with the service and raising customer satisfaction levels. Over this time, Tim has completed a Master's Degree in Psychology of Music Education and a Master's Degree in Business Administration. He has extensive experience of managing change across organisations and is presently a member of the Commercial Strategy Board for Lancashire County Council, Hub Quality Assurance Board and Artsmark Panel for Arts Council England. 
Specific areas of interest: Managing change within organisations; Instigating and managing several structural changes and organisational philosophies; Business planning; Managing stakeholder partnerships. 
Next Steps
If you would like to be mentored, please complete the Mentee Expression of Interest form below. In this form you will be able to specify any topics you wish to cover and chose of three preferred mentors.
About the Provider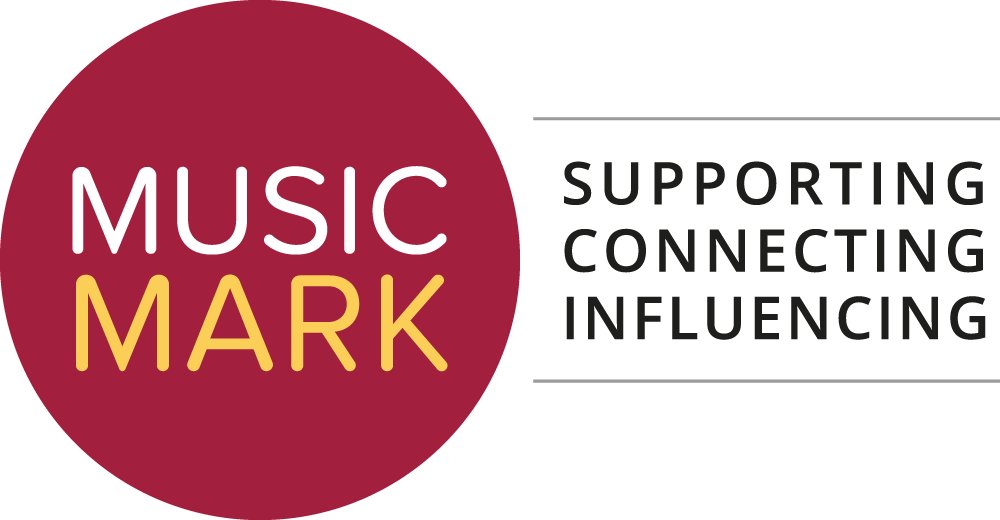 The UK Association for Music Education