Music Education Hub Support Programme 2021/2022
Our Music Education Hub Support Programme 2021/2022 offered an enhanced variety of training and resources to help support the development of Music Education Hubs through two programmes – Underpinning Hubs for the Future and the Workforce Development Programme. Find out more about the programme with links to useful resources included.
In collaboration with Arts Council England, Department for Education, and Sound Connections, our Music Education Hub Support Programme 2021/2022 offered an enhanced variety of training and resources to help support the development of Music Education Hubs. Through two programmes, Underpinning Hubs for the Future and the Workforce Development Programme, we offered flexible, needs-based opportunities for both organisations and individual colleagues to help rebuild and develop following the COVID-19 pandemic. Find out more about the programme below with links to resources included.
---
Underpinning Hubs for the Future
Music Education Hubs were offered a range of additional advice, support, training, and resources to support organisational development and strategy. These sessions were developed in response to the trends highlighted in the Consultancy Conversations and encouraged innovation and sharing of good practice across the sector. 
Partnership Innovation Fund
The Partnership Innovation Fund offered the opportunity for partnerships of Music Education Hub lead organisations to apply for funding towards innovative projects in which they worked together to contribute to stabilisation and recovery in the wake of COVID-19.
Find out more about the projects we supported here.
---
Talk into Action
As part of Talk into Action – an Equity, Diversity and Inclusion (EDI) movement for the Music Education sector – the following series of events supported organisations to work to achieve their EDI goals.
Talk into Action Webinars:
The Music Mark x Why Music sessions: Curated and hosted by Nate Holder of 'Why Music', these session explored diversity in music education, including rap, hip hop, Steel Pan, and Islam & music. View the resource.
Emerge to Thrive: An online course in which participants learned how to effectively lead the commitment to EDI in their organisation
LGBT+ awareness training with The Proud Trust: This online course provided a broad overview and introduction to LGBT+ awareness for Music Mark members working with young people.
---
Workforce 
Development Programme
Music Mark's refreshed Workforce Development Programme built on the professional development support offered in previous years, working with leaders, emerging leaders, business teams, and chairs. The programme constantly adapted according to need.
Training from Musicians Without Borders
Musicians Without Borders presented the methodology behind their work and how this can be used in a music education setting. View the resource.
---
Events Management Training
Zoe Coakley, Music Mark's Conference Manager, led two training sessions covering the basics of event management from planning and production to evaluation.
---
Finance and Business Training 
Mia Seymour (Aim High Accounts Ltd) and Gary Griffiths led a training series on a variety of finance and business topics including:
Excel for Simple Bookkeeping and Reporting
Project Budgeting
Debt Management
Human Resources, Policies and Contracts
Goals, Mission, Vision and Strategy
For resources and recordings from theses sessions, please click here.
We also have a Human Resources training pack available which includes topics such as IR35, policies, contracts, holiday pay and DBS. Click here for the resource.
---
Mentoring Programme
Find out more about our mentoring offer. 
---
Peer-to-peer Learning
A series of online peer discussion groups and pairings on current hot topics for Music Education Hubs. Sessions were led by experienced facilitators and based on need.
---
Peer Networks
We continue to run a number of peer network groups which offer the opportunity for individuals to network with colleagues in similar roles across the country. The availability and range of groups is always evolving so please do get in touch if you would be interested in starting an additional group. Please email info@musicmark.org.uk if you would like to join one of the groups below:

New heads of service (Music Education Hub lead officers)

 

Senior leaders

 

Business/admin managers

 

Music hubs/services with CRF grants (next meeting early July to support reporting)

Hubs/services with self-employed tutors
Instrument hire
---
Six Dimensions of Leadership
The Six Dimensions of Leadership was a virtual professional development programme for Senior Leaders, Middle Leaders and Aspiring Leaders within Music Services and Music Hubs. The programme comprised of 6 modules, with each module consisting of two 3-hour online workshops. Each module and workshop was specifically designed around developing an inquiry-approach into effective organisational leadership. This course continues to run but with a new name, High Impact Senior Leadership.
---
Difficult Conversations
Instigating a difficult conversation can feel daunting and there is a natural tendency for managers to delay taking action in the hopes that the issue will be resolved without their intervention. But this is rarely the case. We ran this workshop a number of times throughout the Hub Support Programme and we continue to include it in our programming.
---
Building your Personal and Professional Resilience
After the events of 2020 and their profound impact on the sector, the ability to understand and nurture our own personal and professional resilience was especially vital. Following a webinar in June 2021, we offered two Building Your Resilience courses led by Carmel Cardona, founder of Stitch Your Parachute. Over the courses running January-February and February-March 2022, Carmel explained the theoretical underpinnings of resilience, incorporating concepts from neuroscience and post-traumatic growth, and introduced her framework of The Five Pillars of Resilience.
---
Hub Chairs Network Meetings
Hub Chairs Network Meetings include a national update from Music Mark as well as time to discuss hot topics, network and share common concerns. If you are a Music Education Hub chair and you would like to attend future meetings, please contact info@musicmark.org.uk.
---
Mentoring
We offered one-to-one sessions with expert consultants: Marion Friend, Carmel Cardona, Samantha Stimpson and Gary Griffiths.
General Support 
Gary Griffiths has over 20 years of experience managing music services and Music Education Hubs and is available to provide 1:1 support in a variety of areas including:
Business planning

 

Organisational change and restructuring

 

The interface between Local Authority finances and the Arts Council

 

Grantium

 

Health & Safety (IOSH trained), especially Covid-19

 

HR: pensions, TUPE, IR35, Parental leave

 

HR: investigations (disciplinary, safeguarding, grievances)

 

Writing trustee and staff handbooks

 

Intermediate to advanced Excel skills

 
Gary is also happy to be a sounding board and/or a critical friend and can help you to connect with Music Education Hubs across England. 
Other Music Mark colleagues are available to offer support at various levels of general and financial administration as well as with CRMs, marketing, social media and events planning. If this is of interest, please email info@musicmark.org.uk to discuss further. 
---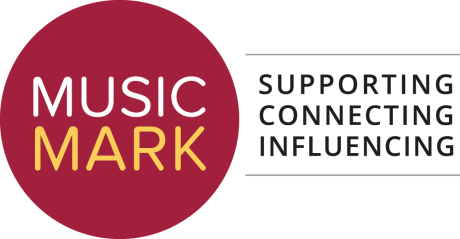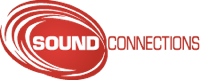 About the Provider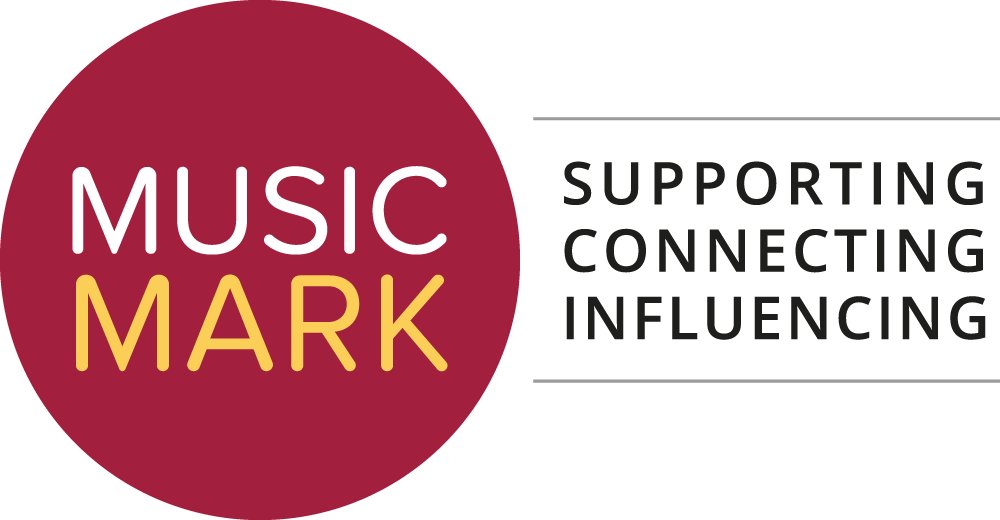 The UK Association for Music Education