Music Education Hub Support Programme 2020/2021
Find out more about the Music Education Hub Support Programme 2020/2021 with links to useful resources included.
Developed in consultation with Music Services and other Hub partners, the programme offered targeted support to help Hubs stabilise and minimise the impact of COVID-19 on their activity, finances and business models through a series of online workshops and resources. Find out more about the programme below with links to resources included.
The programme covered six key strands:
Peer learning
Mentoring
Leadership training
Digital skills development with the Digital Culture Network
Support for Hub chairs
Support for governance groups
---
Peer Learning
A series of online peer discussion groups and pairings on hot topics for Music Education Hubs. Sessions were led by experienced facilitators and based on need.
---
Mentoring
The Music Mark Mentoring Scheme, launched in January 2021, and focused on the individual development needs of Hub staff through mentoring from other Hub leaders or senior arts managers from the public or private sectors. Our mentoring offer continues to develop. Find out more.
---
Basics of Organisational Budgeting
This session explored the basics of budgeting for an organisation. Mia Seymour, Aim High Accounts Ltd, looked at the Art Council budget reporting forms and talked through the best tricks and tips to tackle budgeting for an organisation.
For resources and recordings from theses sessions, please click here.
---
Difficult Conversations
Instigating a difficult conversation can feel daunting and there is a natural tendency for managers to delay taking action in the hopes that the issue will be resolved without their intervention. But this is rarely the case. We ran this workshop a number of times throughout the Hub Support Programme and we continue to include it in our programming.
---
Introduction to Coaching Skills and Action Learning Sets 
This work was specifically designed in collaboration with Relational Dynamics 1st to provide an initial look at the skills required to meaningfully engage in both coaching and action learning. The training consisted of 2 half day sessions, the first focussing on Coaching and the second on Action Learning.
---
Digital Skills Development
We recognised that Hubs may need additional technical support in our new digital world. The Digital Culture Network is here to develop your organisation's digital skills, find new ways to reach and engage young people, families and schools, and help develop your business models. The Tech champions offer one to one bespoke support on all areas of digital development so please do get in touch with them on: digitalnetwork@artscouncil.org.uk.
Take a look at the resources from the Digital Culture Network.
As part of this programme we held some additional sessions on relevant digital skills topics for Hubs.
---
Hub Chairs Support
This programmeprovided Hub Chairs with both practical advice and support on being a chair alongside relevant and up to date contextual information on the sector. The support included:
Funding to provide up to 40 free Hub chair tickets to the Music Mark Annual Conference
Online peer support sessions with Music Mark CEO, Bridget Whyte and other invited guests
Webinar sessions with the Association of Chairs
---
Organisational Resilience
Business Stabilisation Plan: Guidance and support sessions
We have prepared new guidance for Hubs to help you with developing a business stabilisation plan for the October 2020 payment. Alongside our guidance, we also commissioned leading music education specialist, Nigel M Taylor, to produce an updated Covid-19 supplement to his Organisation Resilience Guide, which can be found here.
---
Six Dimensions of Leadership
The Six Dimensions of Leadership was a virtual professional development programme for Senior Leaders, Middle Leaders and Aspiring Leaders within Music Services and Music Hubs. The programme comprised of 6 modules, with each module consisting of two 3-hour online workshops. Each module and workshop was specifically designed around developing an inquiry-approach into effective organisational leadership. This course continues to run but with a new name, High Impact Senior Leadership.
---
A huge thank you to everyone who helped us develop this programme.

About the Provider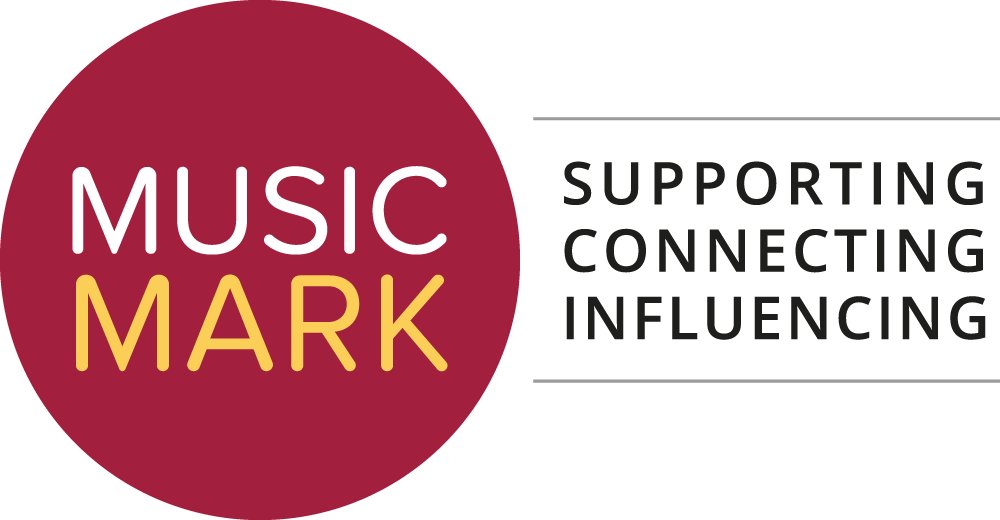 The UK Association for Music Education