Music Education Hub Support Programme 2020-21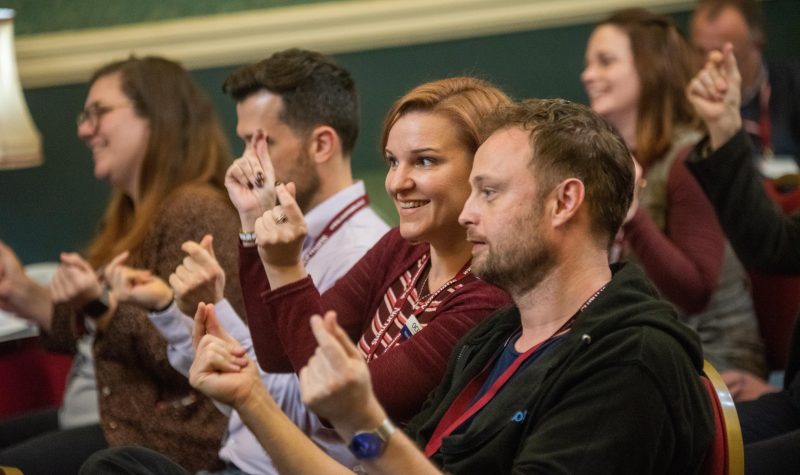 We're pleased to announce our new Music Education Hub Support Programme in partnership with and funded by Arts Council England.
Supporting Hubs recovery
Developed in consultation with Music Services and other Hub partners, the programme will offer targeted support to help Hubs stabilise and minimise the impact of Covid-19 on their activity, finances and business models through a series of online workshops and resources. The programme will cover six key strands.
Each strand of the programme will cover material for Hub leaders, senior management teams and emerging leaders, as well as Hub partners, with each audience clearly identified on the programme listings below.
Most importantly, this support programme is for you and we want to make sure it is as relevant and useful as possible.
Please do contact our Membership and Events Manager Rosie, rosie.lowe@musicmark.org.uk if you have any specific support or training requests.
A huge thank you to Hubs who have helped us develop this programme, we hope as many of you as possible will engage in the support programme.
Our six key strands 
The programme consists of six strands: peer learning, mentoring, leadership trainings, digital skills development with the Digital Culture Network and support for Hub chairs and governance groups. Each strand will include a variety of online sessions and digital resources to help support you in your Hub's journey.
Our programme 
Peer to peer learning –  For All Hub Leaders and senior management teams 
A series of online peer discussion groups and pairings on current hot topics for Music Education Hubs. Sessions will be led by experienced facilitators and based on current need. We will continue to release more information on topics and groupings as they are created but if you have requests for specific topics to discuss, please do complete the peer learning expression of interest form HERE.
To join our peer group for either New Music Education Hub Leaders OR Senior Leaders within Music Education Hubs please contact rosie.lowe@musicmark.org.uk
---
Mentoring – For all Hub Leaders 
The Music Mark Mentoring Scheme, launching in January 2021, will focus on the individual development needs of Hub staff through mentorship with other Hub leaders or senior arts managers from the public or private sectors.
If you would be interested in particpating in this mentorship scheme please visit our Mentoring Scheme page, or complete our expression of interest form here letting us know if you would like to receive or provide mentoring. We will be in touch with all applicants upon completion of the form.
---
Basics of Organisational Budgeting
This session will explore the basics of budgeting for an organisation. Mia Seymour, Aim High Accounts Ltd, will look at the Art Council budget reporting forms and talk through the best tricks and tips to tackle budgeting for an organisation. This session will also involve plenty of time for Q&A so please bring any questions with you.
Please note: This session is an intorductory session and is aimed at those less confident with the financial side of business management. See here to book and find out more. 
---
Let's talk about it: How to facilitate a difficult professional conversation – For all MEH Leaders
From time to time every leader/manager will face the prospect of having difficult professional conversations for which they may feel ill-equipped to handle. This workshop will address a range of issues around facilitating a difficult professional conversation and will aim to build confidence and understanding on how best to approach this. This workshop has been specifically designed in collaboration with Andy Hind from Enhancing Learning Ltd.
The workshop taking place on Tuesday 2nd March 2021 from 9.30am – 11.30am is now fully booked, with a new date added for 4th May.
The workshop will take place again on 4th May 9.00am – 11.00am, with last spaces now remaining so please do book early to avoid disappointment. More information on the content of the  session and how to book can be found HERE.
---
Introduction to Coaching Skills and Action Learning Sets – For all MEH Leaders 
This work has been specifically designed in collaboration with Relational Dynamics 1st to provide an initial look at the skills required to meaningfully engage in both coaching and action learning. The training will consist of 2 half day sessions, the first focussing on Coaching and the second on Action Learning.
The first of these sessions covering coaching skills will take place on 26th April from 2.00pm – 5.30pm and the second, on action learning will take place on 12th May from 2.00pm – 5.30pm. Spaces will be very limited so please do book early to avoid disappointment. Find out more and book here.
---
Digital Skills Development – For all Hub leaders, senior management teams and Hub partners 
One to one support from the Digital Culture Network
In this new digital world, we recognise that Hubs may need additional technical support. The Digital Culture Network is here to develop your organisation's digital skills, find new ways to reach and engage young people, families and schools, and help develop your business models. The Tech champions offer one to one bespoke support on all areas of digital development so please do get in touch with them on: digitalnetwork@artscouncil.org.uk.
Be sure to take a look at their fantastic range of free resources here too.
As part of this programme we will also hold some additional sessions on relevant digital skills topics for Hubs, so please do look out for more information on these coming soon.
---
Hub Chairs Support – For Hub Chairs and/or Vice Chairs 
This programme is aimed at providing Hub chairs with both practical advice and support on being a chair alongside relevant and up to date contextual information on the sector and is split into several elements:
Funding to provide up to 40 free Hub chair tickets to the Music Mark Annual Conference on 20 November 2020 – please contact info@musicmark.org.uk to reserve your place.
Online peer support sessions with Music Mark CEO, Bridget Whyte and other invited guests, more information coming soon.
Webinar sessions with the Association of Chairs:The Role of the Chair Post-Pandemic – 13th January from 12.30 – 1.45pmThis lunchtime Zoom session, organised by Music Mark in collaboration with Association of Chairs, will share insight on the problems Chairs may face in changing gear into more long term thinking and how they might use creativity and resilience to get through these dilemmas. Following a presentation by the session leader, Beryl Hobson, there will be opportunity for you to ask questions, to share your own learning and experiences, and to hear from others.For more information and to register for this event, please click here.
See our dedicated Chairs Support page here.
---
Organisational resilience – For All Hub Leaders and senior management teams 
Business Stabilisation Plan: Guidance and support sessions
We have prepared new guidance for Hubs to help you with developing a business stabilisation plan for the October 2020 payment. Alongside our guidance, we also commissioned leading music education specialist, Nigel M Taylor, to produce an updated Covid-19 supplement to his Organisation Resilience Guide, which can be found here.
---
Six Dimensions of Leadership training – For emerging leaders 
This event is now fully booked. To be added to the waiting list for a repeat of this training, please contact rosie.lowe@musicmark.org.uk directly.
Six Dimensions of Leadership, led by Andy Hind
The Six Dimensions of Leadership is a leadership development programme for Emerging Leaders from within Music Services and Music Hubs.  The programme is led by Andy Hind, from Enhancing Learning, run by Music Mark and supported by the Arts Council.
The programme consists of six tailored online sessions, each developing an inquiry-approach into leadership and professional learning. You can attend individual sessions at any time or sign up to all six for a discounted rate. A developed professional learning community (PLC) will explore aspects of leadership in a learning organisation with the focus on transforming music services towards adopting a learning-centred culture.
For more information please click here.
---

Next Step
About the Provider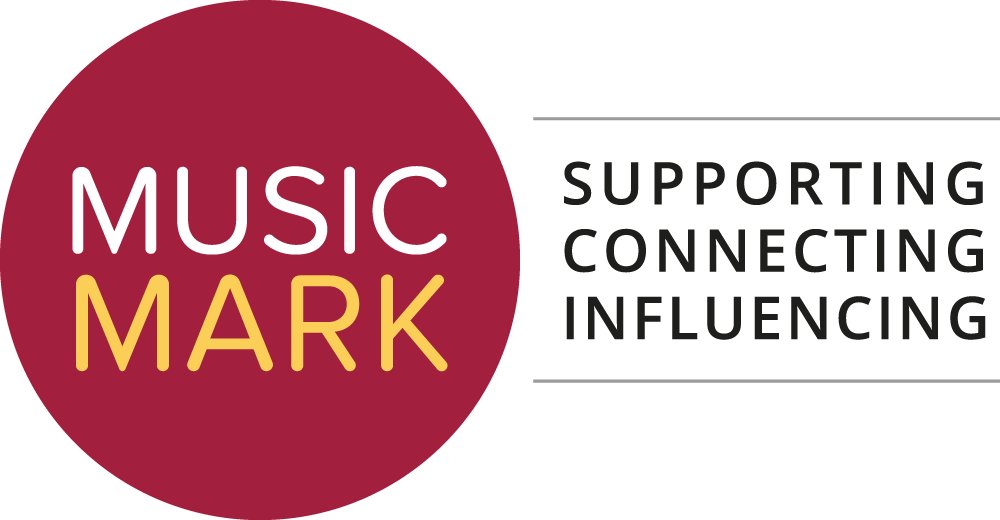 The UK Association for Music Education