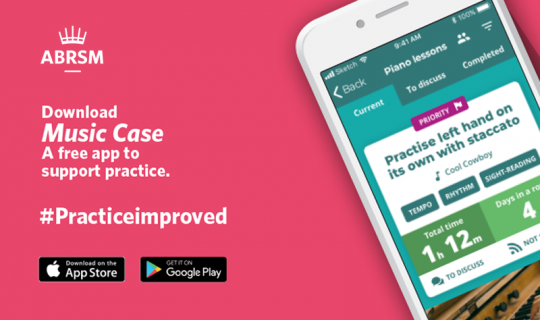 With Music Case students can…
Set clear, achievable practice goals with video, audio, images and web links attached to keep them on track.
Organise and reflect on their practice to make progress faster.
Track their time, make and compare recordings of their practice and view stats over time to see their progress.
Students can share their practice notebooks with their teacher so you can see what they have been working on and if they need any help.
83% of students say that Music Case is an effective tool to improve their practice and progress.
About the Provider
ABRSM is the UK's largest music education body, one of its largest music publishers and the world's leading provider of music exams, offering assessments to more than 630,000 candidates in 93 countries every year.