Music at Lister Community School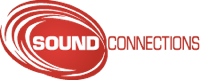 Amy Haynes of Lister Community School shares challenges and solutions for music in her school.
Community problems
Amy Haynes starts by looking at the challenges faced by Key Stage 3 music teachers, having crowdsourced opinions from the community.
Lister Community School's solutions
Rather than just listing the challenges, Amy provides her own solutions under the headings of 'What we do' and 'How we do it'. Including her advice to 'be your own cheerleader'.