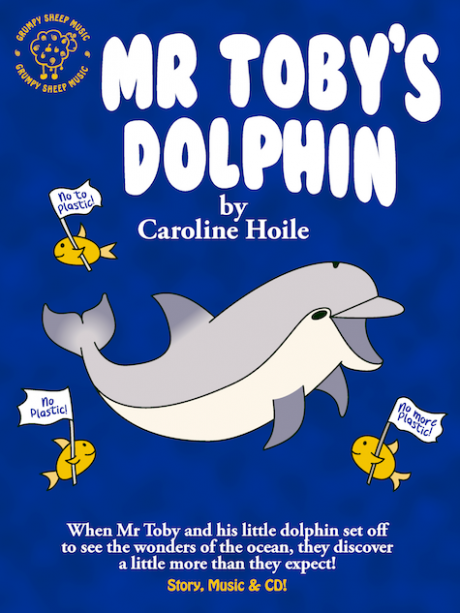 Mr Toby's Dolphin is a thought-provoking musical that has been especially written to highlight some of the world's amazing marine creatures, to encourage thought and action about issues regarding the use of plastic, and to raise awareness about the need for healthy oceans. Engagingly written, it's a creative way to raise awareness, stimulate thought and encourage discussion with children about the issues involved – and to take positive action! The musical includes information-packed songs in various genres about turtles, fish, dolphins, albatross and whales. It also includes 'A Healthy Ocean,' our song about picking-up litter and our song 'Say No To Plastic!' encouraging children to refuse single-use plastic.
Mr Toby's Dolphin can be performed with any number of children. It supports the KS1 and KS2 science curriculum and the UN's Sustainable Development Goals – SDG 12 and 14.
And we're delighted to say that the musical has been applauded by Sir David Attenborough!
Next Step
Access Resource
About the Provider
Grumpy Sheep Music specialise in unique musical plays, nativities and songs for pre-school, primary and special needs children - and their teachers. Written by Caroline Hoile, one of the most well established children's songwriters in the UK, our musicals and songs are not only educational, but great fun too.