Meet the Instruments
Aurora Classroom's digital learning platform for EYFS, KS1 and SEND settings brings high-quality orchestral music directly into the classroom, supported by free CPD for all teachers using the resource.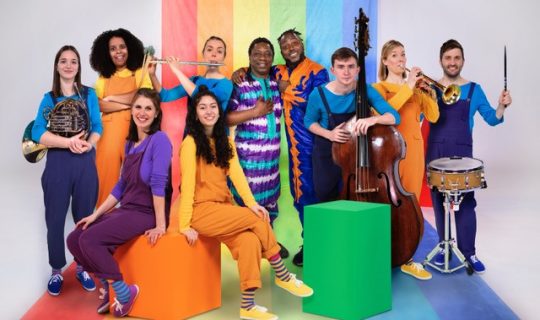 Aurora Orchestra believes in music for all: we present vibrant orchestral adventures to people of all ages across the world, and believe that all children should have access to brilliant orchestral music. We believe passionately that music can have an enormous impact on a child's life and education and we want to support teachers in helping children to develop a relationship with music from an early age.
Meet the instruments with Aurora Orchestra and friends! Join in our musical adventures and meet a variety of instruments as they introduce children to the elements of music through a variety of beautiful songs and stories, giving children the opportunity to:
watch a performance by Aurora Orchestra and individual musicians
explore characters and storytelling through music
sing
explore dynamics, tempo, pitch and timbre
use classroom instruments
prepare a performance
share their learning at home
Teachers can choose to use the resource as a continuous ten-week project using our fully-planned scheme of work, or they may prefer to use the resource to develop their own schemes, using the activity and audio libraries to source appropriate musical activities for children in their classrooms. Those working in specialist-SEND settings can use our bespoke scheme-builder to create 10-week units of work for their classes, taking into account the individual needs of learners.
Next Step
About the Provider

Aurora Classroom is a music education platform for primary schools and specialist SEND settings developed by the Creative Learning team at Aurora Orchestra, one of the world's most creative orchestras.