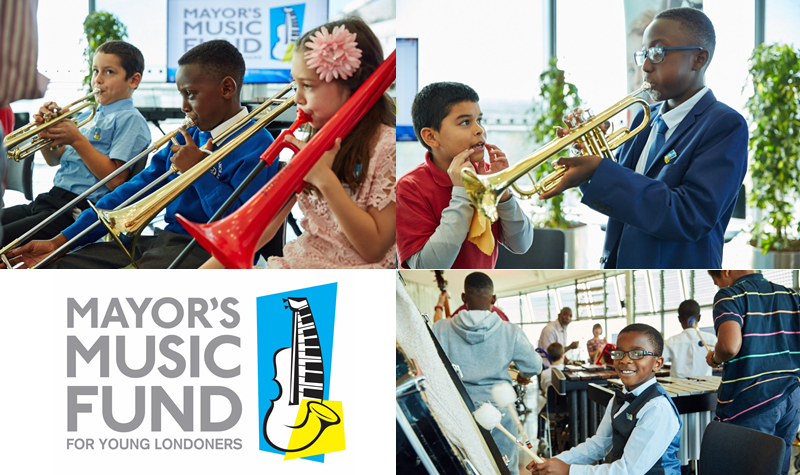 Established in 2011 as the Mayor's Music Fund, the London Music Fund as it is called today is an independent charity with the Mayor of London as Patron. Our vision is that every child who demonstrates significant musical ability, enthusiasm and commitment to learning an instrument is given the opportunity to develop their potential.
We realise we have set ourselves quite a challenge. However, by working in partnership with London's 29 Music Education Hubs our reach is very extensive, thus we are able to significantly enhance musical opportunities and experiences for thousands of children and young people.
Programmes
Scholarships: These are awarded to children from low income, often challenging backgrounds, and cover the transition from primary to secondary school. Scholars are supported by their school and borough music service, have a dedicated mentor, and families are included wherever possible. The four-year award offers them the chance to play in weekly bands and ensembles, have intensive instrumental tuition, take part in inspirational projects and attend live music events.
Partnerships: These ambitious projects across a diverse range of music genres provide 7-18 year olds with outstanding opportunities to perform alongside top professional musicians in iconic venues.
Next Step
About the Provider
The London Music Fund is an independent charity with the Mayor of London as Patron. We provide grants of around £300,000 every year to enable thousands of children and young people across every London borough to develop their musical potential, through 4-year Scholarships and with project opportunities to learn from and perform alongside professionals.