Live Music Now – Free online video concert library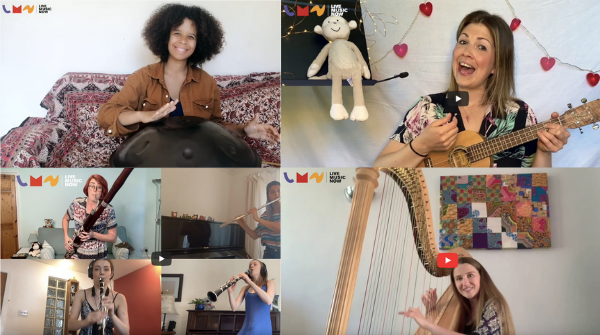 Live Music Now musicians are usually to be found visiting schools all over the UK performing participatory concerts and leading music residencies. Whilst they aren't able to visit schools in person, we have commissioned them to create short recorded concerts and music sessions for schools and families to enjoy for free.
– Wide range of performances, instruments and musical styles
– Ranging from 15 – 30 minutes in length
– Accessible for children and young people with additional learning needs (some videos include Makaton)
– Inspired by the musicians' visits to SEN/ALN schools
– Opportunities to join in and learn new things about music
This library is a new area of work for us, so if you have feedback or ideas for future videos, please let us know by emailing: schools@livemusicnow.org.uk
Video
About the Provider

Live Music Now is a national charity which recruits and trains early career professional musicians to deliver inclusive performances, workshops and residencies in SEN settings, hospitals and care homes.