Life Without Levels – Meaningful Musical Assessment in a Post Level Landscape
PowerPoint presentation from TeachMeet held on Tuesday 7th February 2017 by MEL Teacher Advocate, Keir Crawley, at PrestonManor School
TeachMeet held on Tuesday 7th February 2017 by MEL Teacher Advocate, Keir Crawley, at PrestonManor School
Most schools are now moving towards forms of musical assessment that do not include national curriculum levels. Instead students are assigned a pathway that should enable music teachers to track progress using key skills and knowledge from the start of Key Stage 3  to the end of GCSEs.
Over recent years there has been much published and music educators have engaged in the debate via both social media and more traditional forums. What does the future hold for our students? How can classroom data be used to track progress over time? How will music teachers be held accountable? What is the musical dream verses the data driven reality of the current educational landscape both in music and beyond?
About the Provider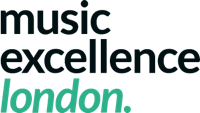 From 2015 to 2017, Music Excellence London ran as a dynamic network of classroom music teachers, music education hubs, cultural organisations, and the wider music education community, supporting excellent musical teaching and learning at Key Stage 3 in London schools.