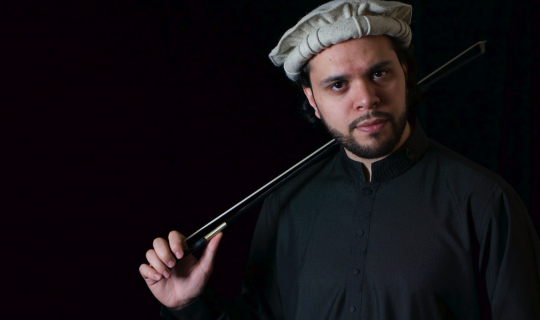 Information about Keynote speakers at the Music Mark Annual Conference 2018
Thursday Keynote : Faz Shah, hosted by Trinity College London

Faz Shah (Farhaan Aamir Shah) is an actor, composer, writer and beatboxing violinist from Manchester. He has performed all over the world as a solo performer and with orchestras and bands. He was invited to an arts reception at Buckingham Palace where he was able to meet Her Majesty The Queen and Prince Phillip. As well as writing music for theatre he champions the stories of refugees by running Harmonise for Music Action International, a schools-based music project focusing on delivering and learning from the stories of refugees around the world.  Faz achieved a Gold Arts Award from Trinity College London and won a Future Champions Charity Award from the Hallé Orchestra.
2018 CREDITS
Musical Director of 'Astley's Astounding Adventures' – New Vic Theatre
"The violin playing of Faz Shah, the musical director, stands out, emotionally lifting each scene he is in" – The Guardian
UK tour of one man solo theatre – Big Muslim Variety Show (touring again April 2019)
'Yolanda Band Jam' episode – Cbeebies (airing 2019)
At the Warehouse episode – British Muslim TV (airing December 2018)
Delivering music facilitation training sessions to street youth in Freetown, Sierra Leone –
Music Action International
Musical Director of 'Common Lore' – Sophia Hatfield
Composer for 'The First fall of Snow' – Sarah Atherton
Composer for 'Code Blue' – Sam Glen
Guest violinist for Amir Khan and Imran Khan fundraiser
Guest electric violin performance – British Education Awards 2018
Friday Keynote: YolanDa Brown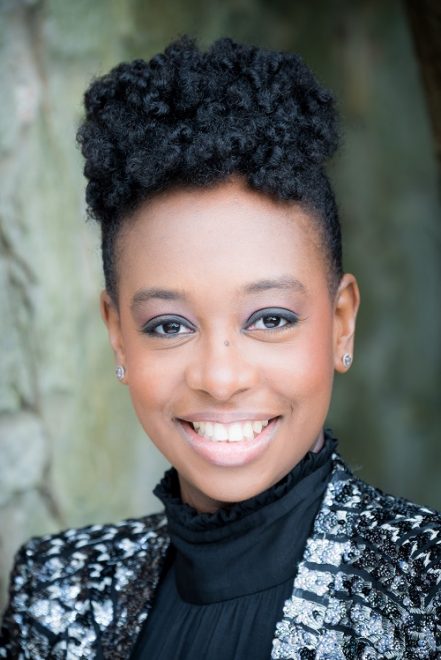 YolanDa Brown is the premier female saxophonist in the UK and first Musician to win a MOBO award for "Best Jazz" in two consecutive years. Her Debut Album "April Showers May Flowers" was No1 on the iTunes and Amazon Jazz Charts. Read the Music Mark interview HERE.
Awards and Nominations:
Honorary Doctor of Arts (University of East London)
MOBO Awards Winner "Best Jazz"
Urban Music Award Winner "Best Jazz"
Urban Music Award Nominee "Most Inspiring Act"
Marlborough Jazz Festival "Best Performer"
MOBO Award Winner "Best Jazz"
Urban Music Award Nominee "Best Jazz"
WIEA Award Winner "Best Musician"
Next Step
Return to Conference E-Programme
About the Provider

Two days of learning, debate and networking with professionals from the Music Education sector. This year's theme is Youth Voice.