Journey of the Mayflower Music-Drama film
CODE FOR FREE EDUCATIONAL USE BY
MUSIC MARK MEMBERS: SASCHOOLCOMP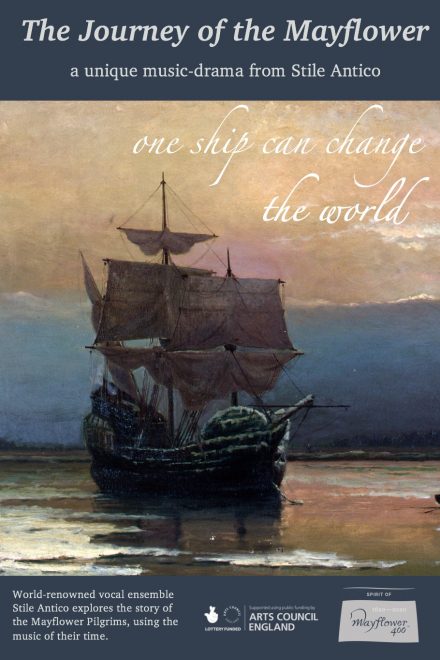 The small band of religious puritans sailed from Plymouth in September 1620 to what would become New England, seeking a life free from persecution. They were confident that God's favour was with them, but their journey was beset with difficulties, and their arrival heralded an era of destruction for the native Wampanoag tribe.
Stile Antico seeks to shine a light on the unheard voices of the time. Using a script written for the group by dramatist Katharine Armitage, the hour-long performance breathes life into the Pilgrims and the Mayflower crew. The drama is woven around extracts from 'Of Plimouth Plantation', the diary of William Bradford. Bradford was the colony's first governor, and wrote a detailed account of the Pilgrims' journey from the North of England, via the Low Countries, to New England.
Interspersed with the spoken text are full-length performances of some of the finest vocal music of the time. Musical gems by William Byrd, Orlando Gibbons, Thomas Tomkins and others, bring this extraordinary story to life with passion and immediacy. Three short films explore the musical elements and historical context of individual pieces from the programme, and these are accessible as Bonus Features at the bottom of the Vimeo page.
This resource is of particular interest to music and history departments but of cross-departmental interest due to the events across the country commemorating the 400th anniversary of the Mayflower voyage and the social issues arising from it.
With financial support from Arts Council England and Stile Antico Foundation.
About the Provider

Early Music vocal ensemble, specialising in Renaissance polyphony.