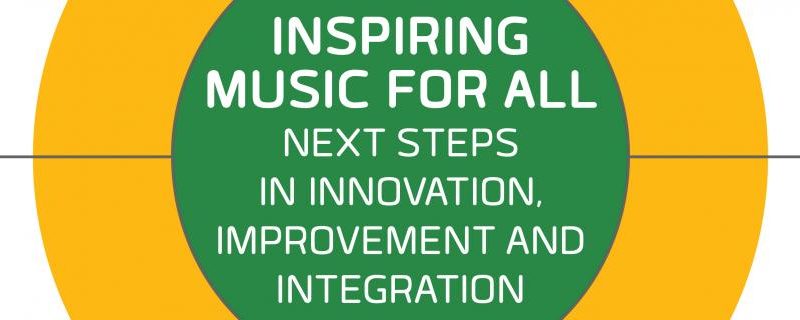 an independent review of music education in schools commissioned by the Paul Hamlyn Foundation, was led by Katherine Zeserson, Director of Learning and Participation at Sage Gateshead.
The review looked at challenges in music teaching and work being undertaken to improve practice.
The report found that although there remain significant inconsistencies in the quality of music education in the UK, with a lack of support for teachers, there has been an improvement over the past decade in the quality of music-making in school, musical diversity and inclusiveness.
The review provides recommendations on taking the learning forward, focusing on working together to strengthen the evidence base for the sector and ultimately improve music education across the UK.
Inspire-Music
inspire-music is a new initiative supported by the Paul Hamlyn Foundation (PHF) that is designed to help make musical learning more consistent, higher quality, more diverse and more sustainable for all children and young people in England. The programme is being developed by a National Working Group chaired by Professor Graham Welch of the UCL Institute of Education, and the Programme Director is Katherine Zeserson. For details of the Working Group members please see www.inspire-music.org.
Next Step
About the Provider